QUOTES ON DENMAN MARONEY'S MUSIC
"There are few minds as agile and inquiring as that of pianist, composer and educator Denman Maroney. Over nearly 40 years, he has managed to rethink the piano's vocabulary, creating a readily identifiable language on the instrument. He calls his contribution "hyperpiano", a method of playing inside the piano that is characterized by a dizzying and diverse pallet of sonorities that make the instrument into an orchestra. He has also developed an equally unique compositional language involving combined pulses, employing the phrase "temporal harmony" to describe it. Yet, there is a directness, at times almost a simplicity, in his music. With his playing and in his compositions, Maroney combines musical genres and transforms sounds we think we understand, adding depth and color, often at great speed, while never sacrificing clarity."
Mark Medwin, All About Jazz-New York, August 2010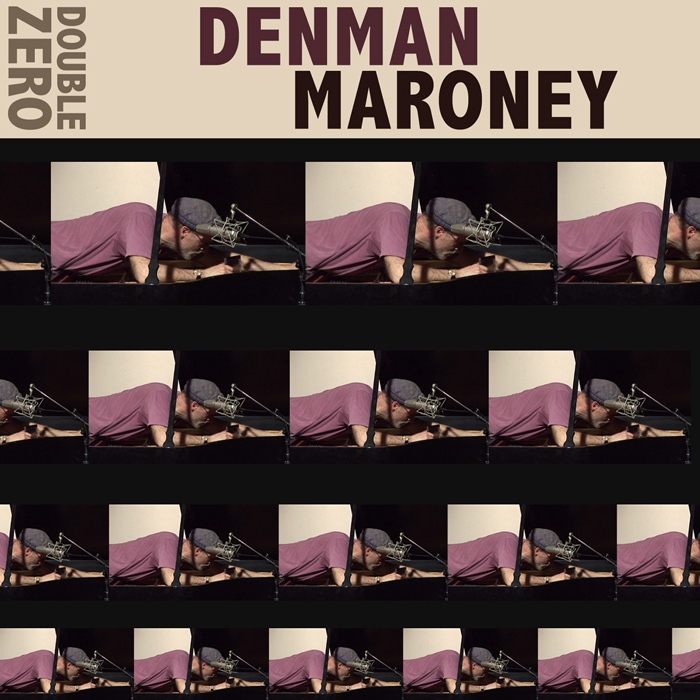 DOUBLE ZERO
"dazzlingly creative... a stunner" - Jason Bivins,
Dusted
"a jeweler with precise attention to detail unearthing exotic gems" - Bruce Gallanter, Downtown Music Gallery
"a major achievement" - Geoff Winston, Londonjazz.blogspot.com
"une suite solo particulierement convaincante" - Luc Bouquet, canalblog.com
"un mondo magico" - Enrico Bettinello, All About Jazz Italia
"intense, restless and beautiful" - Jacob Green, monk pink pink punk
"oddly soulful... richly emotional... a vocabulary that opens up new voices" - Mike Wood, foxydigitalis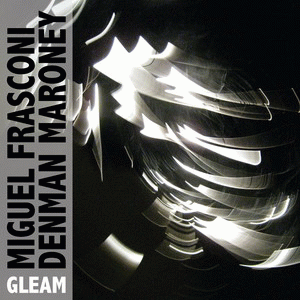 "fits comfortably among the best improvised music" - Ken Waxman, All About Jazz - New York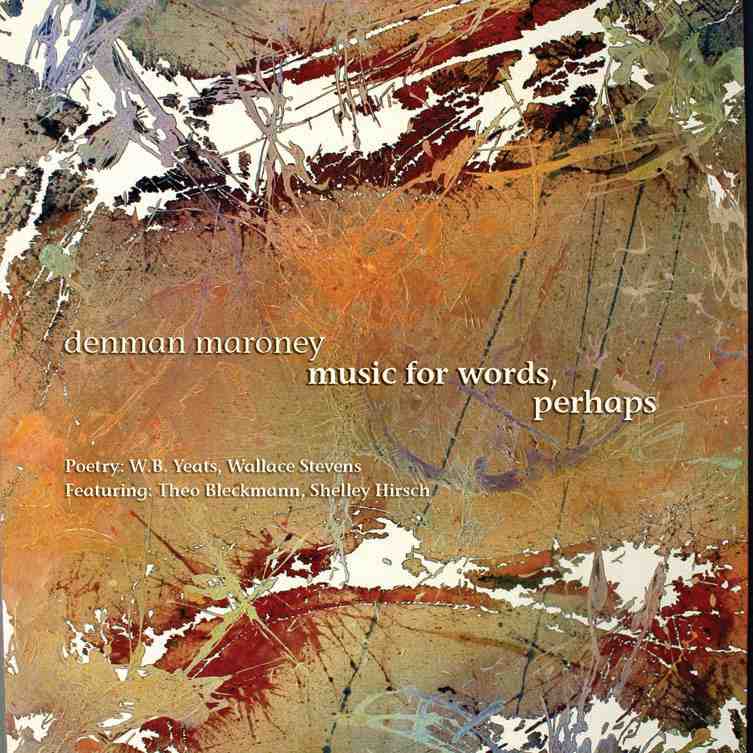 MUSIC FOR WORDS, PERHAPS
"consistently adventurous and engaging" -
Bruce Gallanter, Downtown Music Gallery
"meld[s] words and music in subtle, thoughtful ways" - Fred Cisterna, Signal to Noise #58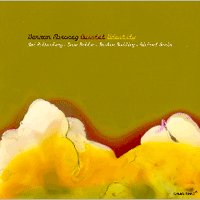 UDENTITY
"Music for the mind, heart and body" -
http://freejazz-stef.blogspot.com/
"Another exceptional release in a growing discography" -
Troy Collins, www.allaboutjazz.com
"an obsessive approach to music making [with] an invigorating push" -
NateChinen, New York Times
"a fascinating journey" -
ChrisJones, BBC
"typically diverse and endlessly fascinating" -
Mark Medwin,www.allaboutjazz.com
"Il futuro del jazz" - Enrico Bettinello,
italia.allaboutjazz.com
"fantastic... a strong candidate to show up on my year-end list" -
Jason Bivins, ©Cadence Magazine 2009
"outstanding collective control over a series of well-developed strategies" -
Massimo Ricci - Touching Extremes
#18 on Alain Drouot's "Top 10 and More 2009" -
Alain Drouot, Jazzhouse Diaries
"a masterful album" -
Glen Astarita, All About Jazz - New York

MARK DRESSER & DENMAN MARONEY "LIVE IN CONCERT"
"a great synthesis of sound" - http://freejazz-stef.blogspot.com/
"une mousson de bonheur sonore" - Noel Tachet, Improjazz
"masterful... slippery, serene" - Kurt Gottschalk, squidsear.com
"he makes a keyboard instrument sound like anything but, but for him that's no end in itself." - Nic Jones, allaboutjazz.com
"never less than compelling" ***** - Charles Farrell, emusic.com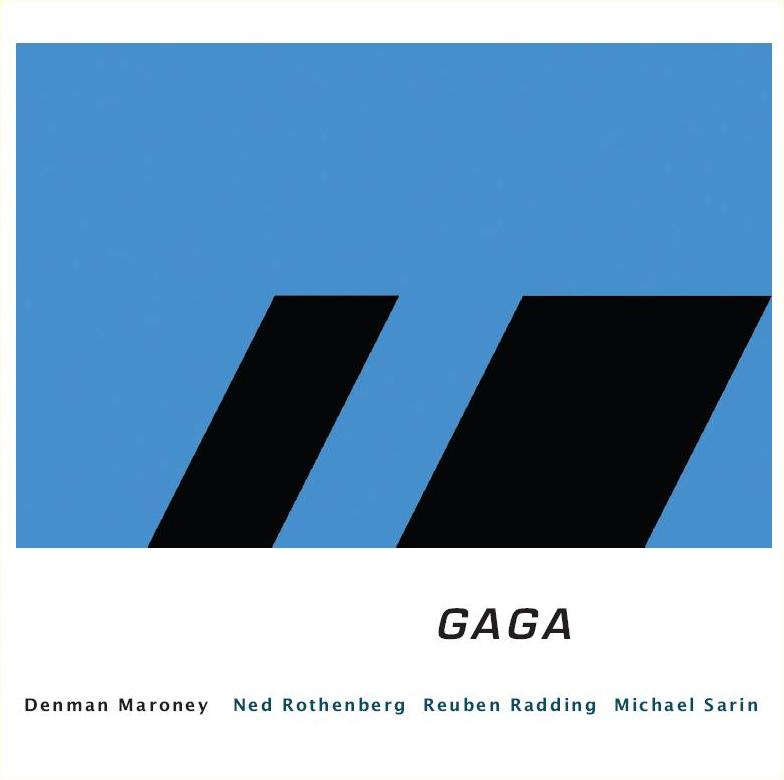 GAGA
"quirky, unpredictable and yet, oddly charming" - Bruce Gallanter, DMG Newsletter 2 May '08
"ear-candy from beginning to end." - Stefan Gijssels http://freejazz-stef.blogspot.com/
"a masterpiece on which all the playing is top drawer" - MarkMedwin, allaboutjazz.com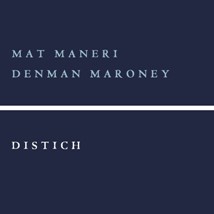 DISTICH
"completely alien pianistic territory" - Scott Verrastro, Jazz Times
"fascinating... incredibly unique soundscape" - Fritz Schenker, WNUR-FM
"an astounding level of cohesion" - Matthew Miller, allaboutjazz.com
"remarkable... in-the-moment intuition" - Nic Jones, allaboutjazz.com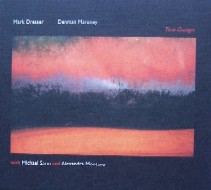 TIME CHANGES
"effortless and alluring" - John Kellman, allaboutjazz.com
"Every track... is stunning and every note feels perfect. It's a masterpiece" - Michael Anton Parker, downtownmusicgallery.com
"a delightfully surprising album... worthy of repeated listens" - Troy Collins, Junkmedia
"strangely wonderful stuff" - Mark Keresman,JazzTimes
"delightful" - Jason Bivins, www.bagatellen.com
"* * * * [4 stars]" - John Ephland, Downbeat
"ravishingly exquisite" - Jay Collins, One Final Note
"wild" - Brian P. Lonergan, allaboutjazz.com
"deeply satisfying... telepathically swinging" - Larry Appelbaum, Jazz Times (re 2005 Jazz em Agosto concert)
"The strength of the trio is that they are remarkably similar players" - Kurt Gottschalk, allaboutjazz.com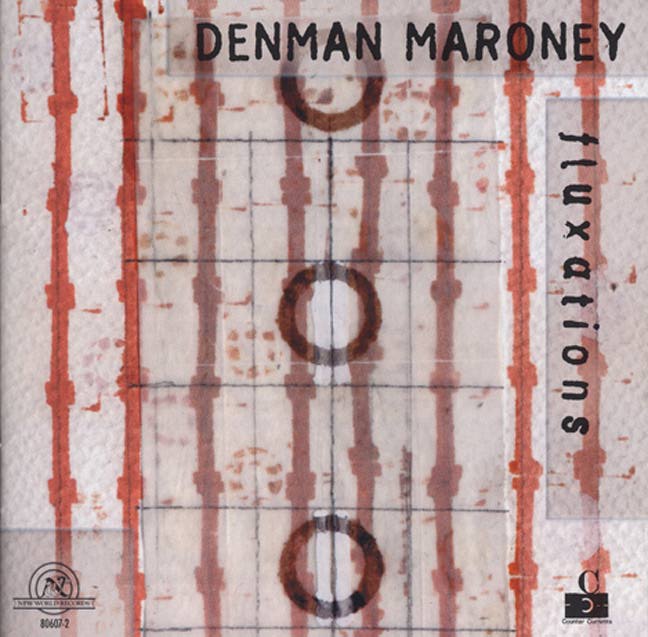 FLUXATIONS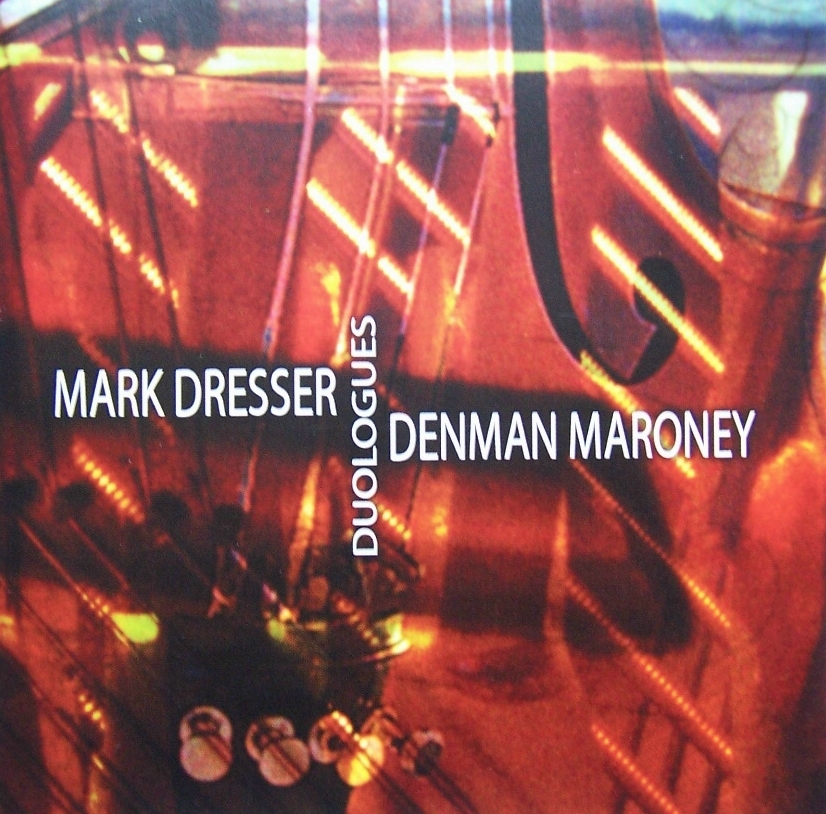 DUOLOGUES
"When I saw Denman Maroney and Mark Dresser perform at Victoriaville in May of 2000 I was on the edge of my seat, breathless, agog." - Fred Frith
"extraordinary... an epic adventure" - Sam Prestianni, Jazziz
"a whole new kind of poetry... beautiful" - Francois Couture, AMG Expert
"superb... Be prepared to be completely transformed and transfixed" - Bruce Gallanter, Downtown Music Gallery
"absolute musical intimacy" - Greg Buium, Cadence
"magic... reconceive[s] the instrument's potential in extraordinary ways" - Julian Cowley, The Wire
"an encounter between two string instruments, one happening to be a piano... fascinating" - Jon Andrews, Downbeat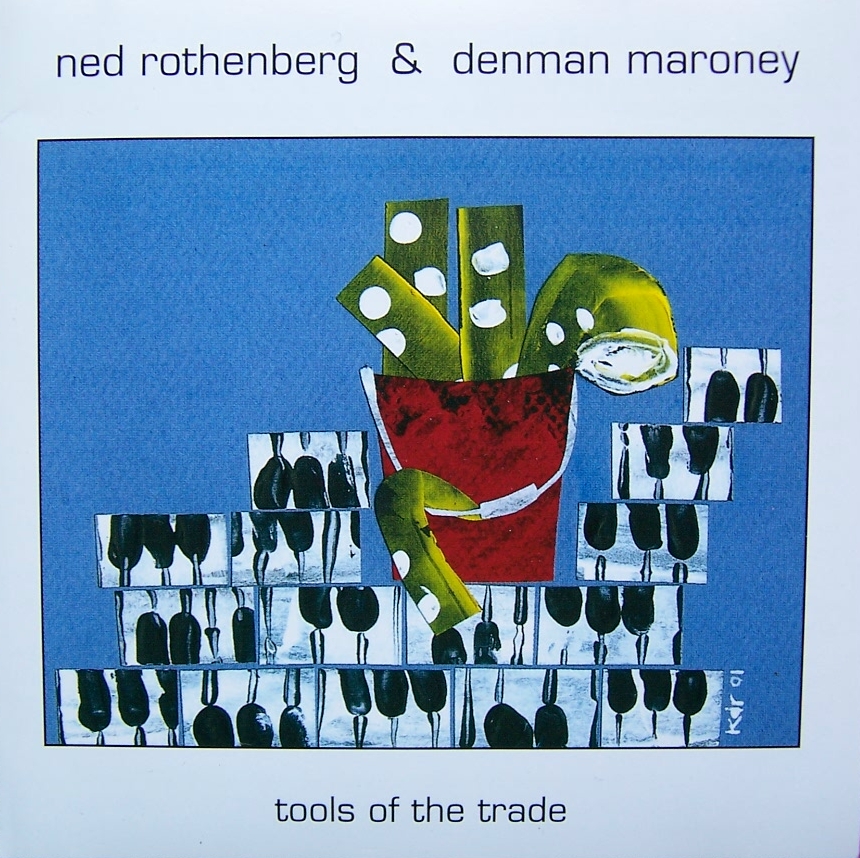 TOOLS OF THE TRADE
"marvelous... passionate dialogue... astonishing" - Philippe Elhem, jazzreview.com
"a genuine tunefulness and even lyricism invades the music" - Derek Taylor, allaboutjazz.com
"[Maroney] coaxes dreamy, drifting sonorities from inside the piano" - Bruce Gallanter, Downtown Music Gallery







BILLABONG
"Brilliant!"- Steve Koenig, Jazz Weekly
"a master of the prepared piano... intriguing, evanescent" - Phillip McNally, Cadence
"mind-bending yet incredibly seductive" - Glenn Astarita, allaboutjazz.com
"clear-eared listeners... will revel in the multiplicity of sounds" - Ken Waxman, www.jazzweekly.com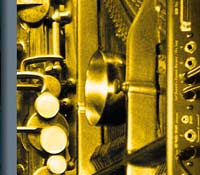 FIRE SONG
"fascinating" - Bruce Gallanter, Downtown Music Gallery
"refreshing" - Phil Waldorf/Robin Edgerton, Other Music
"fantastic slithering, sliding, and spiraling" - Gil Gershman, Muze
"a fascinating journey into sound" - Robert Iannapollo, Cadence (July 2000)
"satisfyingly disorienting" - Francois Couture, All Music Guide
"a wild and wiggy workout" - Opprobrium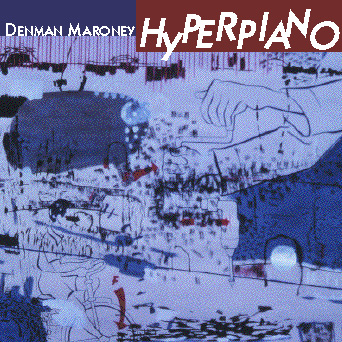 HYPERPIANO
"chillingly good" - Jeff Gibson, Other Music
"exciting... exhilarating" - Richard Cochrane, Musings
"hypnotic... intriguing" - Frank Rubolino, Cadence
"satisfying and diverse" - Howard Stelzer, Intransitive Review
"scary" - Bruce Gallanter, Downtown Music Gallery
"sonic treasures" - Michael Nastos, WEMU-FM, Ypsilanti MI
"shimmering partials hovering luminescent in the air" - John Chacona, Signal To Noise
"a development of both Cage and Nancarrow" - Andy Hamilton, Wire
"intellectual, strong and a workout for adventurous ears" - John Barrett, Jr., Green Mountain Jazz Messenger

AQUIFER
"transform[s] the piano into a machine capable of producing almost any sound imaginable" - Robert Bush, allaboutjazz
"Wow. I don't think I can rave about this album enough." - Fred Barrett, http://www.beyondcoltrane.com
"almost unspeakable" - Thom Jurek, Allmusic.com
"marvelous and multi-faceted" - Jason Bivins, onefinalnote.com
"remarkable" - Ken Waxman, jazzweekly.com
"Maroney is capable of unbelievably bizarre and eerie noises" - Charlie Wilmoth, dustedmagazine.com
"cet étonnant trio... mérite une écoute particulière" - www.lamediatheque.be
"[Maroney] has the boneless fluency classic pianists... pray for" - Kitty Montgomery, The Daily Freeman (Woodstock NY)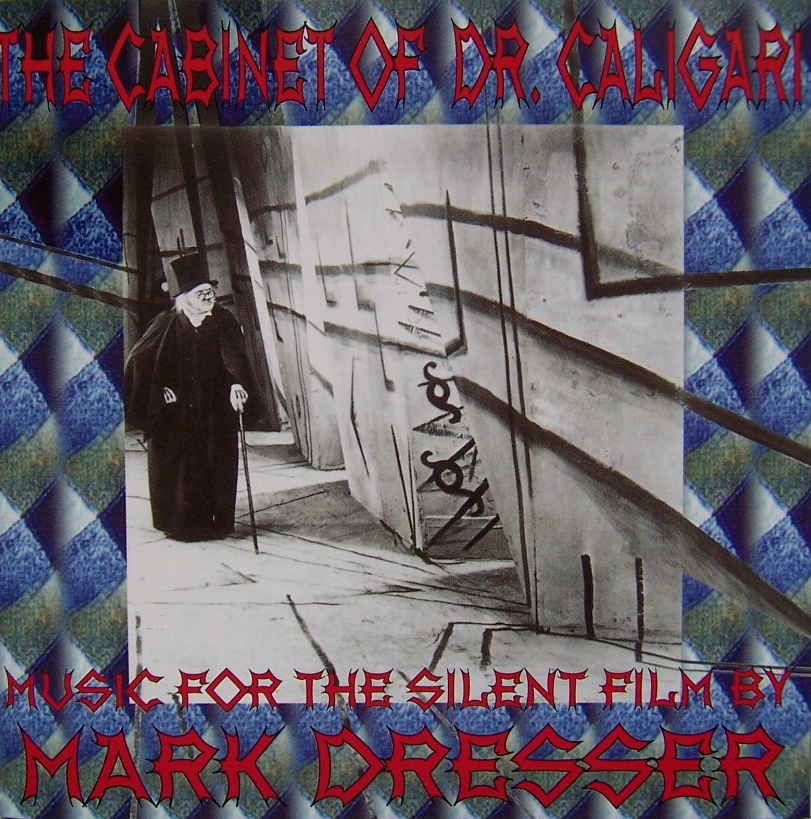 THE CABINET OF DR. CALIGARI
"keyboard genius... the only slide pianist worth mentioning" - Wolf Kampmann, JazzThetik
"far more sophisticated than most" - Harvey Pekar, Downbeat
"spontaneously prepared piano" - Kevin Whitehead, Pulse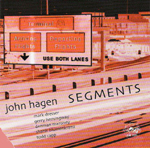 SEGMENTS
"outstanding performances" - Jay Collins, One Final Note
"most compelling" - jazzreview.com
"Denman plays some fine angular and out piano" - Bruce Gallanter, Downtown Music Gallery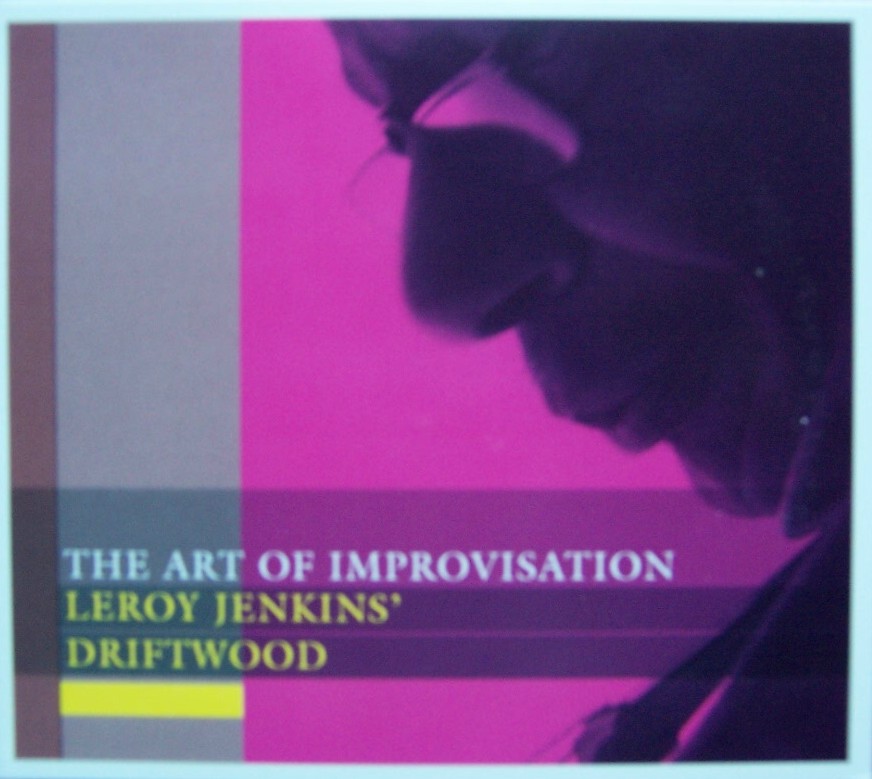 THE ART OF IMPROVISATION: LEROY JENKINS' DRIFTWOOD
"edge-of-your-seat mesmerizing" - Bruce Gallanter, Downtown Music Gallery Newsletter
"[Maroney's] control is phenomenal" - Michael Rosenstein, One Final Note
"a universal new music" - Kevin Whitehead, emusic.com
"brilliant... shimmering metallic highlights of Maroney's preparations" - Bill Shoemaker, Point of Departure
"roils with sound and ideas" - Rex Butters, allaboutjazz
"a beautiful work" - Chris Kelsey, Jazz Times






---




"Last month (in November of 2011) when Jeff Gauthier from the Cryptogramophone label was curating at The Stone, I caught the great duo of Vinny Golia & Denman Marony play two sets on two different nights. Vinny played assorted reeds while Denman was playing inside the piano with selected objects. In between sets I had the opportunity to discuss at length with Mr. Maroney the development of his technique for working inside the piano with specific objects (mainly metals) that he has used for many years starting with a recording he made with the Negative Band of two Stochausen pieces while attending Cal Arts in the early seventies. I now have a better idea of how certain sounds are made with his unique 'hyperpiano' techniques.

"

Maroney has recorded a number of duos (Mark Dresser, Mat Maneri, Earl Howard & Ned Rothenberg), but has also done solo recordings. This is the 2nd of his hyperpiano-titled recordings [the first was released on Monsey]. Although the basic sound of prepared piano is recognizable, Denman focuses in on certain ideas and then expands and explorers certain textures and sounds. The first piece sounds like ping pong balls being bounced on the strings or clock gears winding down slowly. Sometimes Denman will play bent melodies on the keyboard while rubbing the strings inside with certain metal objects. The overall sound is like a fractured fairy tale. Mr. Maroney explores a different themes or ideas on each piece,

often nuance by nuance.

In between eruptions of varying dissonant sounds, certain melodies or fragments of are strategically employed. All in all, Denman works like a scientist or a jeweler with precise attention to detail unearthing exotic gems a few at a time. Although it sounds as if he is exploring alien terrain, it still makes sense and reveals fascinating worlds within worlds."

Bruce Lee Gallanter, Downtown Music Gallery

---

"This is a departure from just about anything we've heard from Mr. Maroney in the past. Denman is most often recognized as a great pianist who continues to explore unusual sounds often produced by rubbing objects inside the piano, which he refers to as "hyperpiano". For this disc, Denman has taken the poetry of W.B. Yeats and Wallace Stevens and has written his own music for the words to be sung by Theo Bleckmann (Yeats) or Shelley Hirsch (Stevens). The title piece, "Music for Words, Perhaps" is from a poem by Yeats and it features the duo of Theo Bleckmann and Denman Maroney. It is a long work (36 & 1/2 minutes), broken into 10 parts. Denman's piano playing, Theo's voice and the music itself are consistently adventurous and engaging. The words are printed in the booklet, so we get a chance to consider what wonderful poetry it is. On "The Second Coming", Denman does an impressive job of coaxing eerie sounds out of his manipulated piano while Theo sounds like a mildly disturbed spirit. This piece works since the words and music, voice and piano, exist as one strong integrated spirit. "A Thought Revolved" was written by Wallace Stevens and it features the great voice of Shelley Hirsch with strong quintet backing. Again, it is Denman's exuberant piano playing that keeps this piece so invigorating, adding the ever crafty trumpet of Herb Robertson and Shelley's distinctive voice to the brew. The words are again filled with fascinating ideas and images and Shelley does a special job of bringing them to life with her humor and her unique vocal spice. It is great to hear a new direction explored by Denman Maroney, especially since it is so successful on a variety of levels."

- Bruce Lee Gallanter, Downtown Music Gallery




---

"Pianist Denman Maroney is a restless spirit, seeking new ways to express himself, joining careful structural compositional elements with free form, and the result is utterly perplexing and warm. I have listened more than a dozen times to this album in the past days and it is extremely difficult get familiar with it. Each time I listen to this record, it sounds different. It is hard to identify themes, or even structures in it, but the music is carefully crafted nevertheless : the rhythms and tempos are different for the various instruments in the quintet, and so is the harmonic development. It is at times puzzling for the listener: once you focus on one thing, the other parts seem to escape attention, and vice versa. A kind of musical "trompe l'oeil" with ever ongoing shifts and differing perspectives. Musical time becomes a relative thing. On top of that, Maroney uses his hyperpiano extensions: anything that is handy to give his strings a different sound color will do: slides and bows of metal, rubber, plastic, brass bowls, CD jewel cases, tape cassette boxes, you name it. But the brilliant thing about Maroney's approach is that his music sounds great. In contrast to many experimenters, the music still prevails here, and how. With a band consisting of Ned Rothenberg on clarinet and sax, Dave Ballou on trumpet, Reuben Radding on bass and Michael Sarin on drums, what more do you want? And I think you would need such technically gifted musicians to bring Maroney's musical concept to a good end, and adding some. It must have required great efforts of concentration for them, yet the quality of the improvisations is such that all five musicians dance their way through even the most difficult parts. And despite all the complexity, the album is great fun. It is serious at times, but Maroney does not take himself too seriously. And because of the different tempi, it funks too at times. Music for the mind, heart and body. And like any good music, its quality increases with each listen. More joy to come."

Stefan Gijssels http://freejazz-stef.blogspot.com/




---

"Denman Maroney plays 'hyperpiano'. Before you start thinking that might be a very large piano set on the outskirts of town, think again. it's actually his term for the process of playing the piano in any number of ways other than just simply hitting the keys (though he does that as well). This use of prepared piano owes equal amounts to John Cage, Ornette Coleman and Charles Ives. He uses copper pipes, Tibetan bowls, bits of wood and rubber or even CD cases to coax micro harmonies, creaks, groans and unearthly sounds from the strings over a series of improvisations by a band made up of Ned Rothenberg (reeds), Dave Ballou (trumpet), Reuben Radding (bass) and Michael Sarin (drums). It's a surprisingly accessible success, too.

"While you may assume that such free form exercises in tone and texture may be a little lacking in form you'd be wrong. Maroney's system of temporal harmony allows him to improvise and compose in several tempos at once. Aided by Sarin, Udentity - split into seven parts - contains some remarkably toe-tapping moments. While the shorter numbers throw up some interesting ideas it's the longer work here (I, III and VII) that bear the most fruits. Mixing rhythms, changing focus and giving themselves space to, say, move from a funky backbone to a softly morphing display of bowing and scraping, aided by the grunting of Ned Rothenberg's sax or oboe [sic].

"Indeed the whole album contains not only forays into the avant garde, but manages to root itself in some pretty traditional arrangements at times. It's playful while deadly serious about the way in which new sounds can be applied to the form. And ultimately, it's a fascinating journey."

Chris Jones, BBC




---

"This is the third duo album by bassist Mark Dresser and pianist Denman Maroney, after "Duologues" and "Time Changes". In contrast to some of the other material by the two players, this one is fully improvised in three long pieces. The first 30 minute track was recorded live at Vision Festival on June 10, 2008, the two other pieces date from a performance in Chicago in 2001. It's hard to call this jazz, since none of the two plays anything which ressembles anything which could fit in a category. It is music that evolves, following its own logic of feeling, interaction and sonic pallette: highly unpredictable yet very focused. Maroney's "hyperpiano" becomes a different instrument in his hands, with all kind of materials muting the strings, vibrating along, or any other kind of bizarre sound that can be extracted from your standard piano. The new sounds that are created push Dresser along on the same route, re-inventing the bass as well. This does not mean that this music is experimental per se. Art is at the center of what they do, using their skills to generate feelings and intellectual play, with at times even beautiful passages, and through all the sonic novelty, jazz, blues and classical music emerge, like wisps of memory, in a great synthesis of sound. It is better than the two previous albums, soberer and richer at the same time, and strangely enough more focused despite the difference in recording dates."

Stefan Gijssels http://freejazz-stef.blogspot.com/




---

"Enregistré à Chicago en 2001 et au Vision Festival 2008, Maroney au piano et Dresser à la basse semblent suivre indéfiniment un fil musical dans une activité agile et passionnante. Les deux sources utilisées pour ce disque sont d'une unité sonore et musicale frappante, les deux musiciens manifestent une très grande maitrise à la fois des techniques musicales classiques et du son qui est la matière première de l'improvisation. Au point qu'ils semblent se laisser jouer par la musique. Être attentif avec cette acuité, agir avec cette vitesse, cette précision et cette élégance de verité est un art profond et joyeux. Le piano de Denman Maroney, hyperpiano ainsi qu'il le nomme puisqu'il a fait de l'usage du piano préparé de très approfondie (disponible sur son site), est un déluge qui tombe sur le crane de l'auditeur, une mousson de bonheur sonore. Mark Dresser n'est pas en reste de créativité et traite sa contrebasse comme du chewing-gum pour l'adapter à toutes les configurations. Le duo déroule sa musique comme le fait un ruisseau, à chaque instant se choisit la ligne de plus grande pente, imprévisible, sans cesse réoriente. Un grand disque."

Noel Tachet, Improjazz

---

"Deep in the course of the 2008 annual saxophone conference that the Vision Festival in large part always becomes, there was a quiet, lovely (and hugely well received) recital by a pair of masterful players. Bassist Mark Dresser and pianist Denman Maroney are rarely if ever about flamboyance or velocity, or even volume really, but they managed to put a hush over the packed house with their slippery, serene music.

"Thirty-one minutes of that set make up the first half of the duo's Live in Concert, the balance being culled from a show in Chicago seven years earlier. Maroney tends to spend considerable time inside the piano case, sliding and scraping objects around to undermine the instrument's fixed intervals. Paired against Dresser's double bass, there is often considerable overlap in the voices, which creates a wonderful sense of possibility to the recording like the aural equivalent of a pond, seemingly still but always in motion, and with the potential at any moment for a surprising little eddy, a buzzing insect skimming the surface or an unanticipated croaking frog. Dresser and Maroney have a strong understanding of their common territory, and a shared determination to explore it fully."

Kurt Gottschalk, squidsear.com




---


GAGA

"Pianist Denman Maroney is something else. Already on "Distich," with Mat Maneri, his cerebral approach to creating new musical universes became apparent, while maintaining a high sense of emotional lyricism. Music can sound clever, yet awful. The real challenge is to create something new that still sounds great, as on this album. Maroney is joined by three stellar musicians: Ned Rothenberg on reeds, Reuben Radding on bass and Michael Sarin on drums. Because of Maroney's calculated, even mathematical approach to music, every piece sounds extremely precise and finished, even the long title track, while still sounding very open and refreshing. "Gaga", the track, changes the whole time, while remaining essentially the same, giving the impression of watching the flow of the water just next to a river bank, very repetitive, very minimal, yet every few notes adds something different, either rhythmically or musically. The music is measured, thoroughly composed with limited improvisations and certainly not very expressive. In that sense it's very un-jazzy in its approach, despite the line-up, and yet, it has a jazz sensitivity in mood and tunes. While searching for a clear aesthetic form, it does not sound distant at all. "Social Security" is probably the most jazzy tune, while "Frogs" has some Latin influences and "Blip" has a march-like cadence. But genre has become irrelevant for Denman Maroney's music. He loves rhythmic and compositional complexities while keeping the surface of the music appealingly simple and accessible. And the four musicians are absolutely a pleasure to hear. This is ear-candy from beginning to end."

Stefan Gijssels http://freejazz-stef.blogspot.com/




---

"Denman Maroney has had a completely unique and distinctive approach to playing acoustic piano, which he has developed for more than a decade [sic]. Denman's contribution to each of the discs that he has worked on with Mark Dresser, Ned Rothenberg, Mat Maneri, Earl Howard and Hans Tammen, has never been less than stunning. This is Mr. Maroney's second disc as leader [sic], his first a fine disc on New World from last year [sic] and he has chosen his ensemble most selectively. Ned Rothenberg has a great duo disc out with Denman on CIMP and is part of Denman's quintet for New World. Reuben Radding is one of downtown's finest, most diverse and busiest bassists working with the likes of Daniel Carter, Mary Holvorson, Jack Wright & Ursel Schlicht. Similarly, [drummer] Michael Sarin also gets around, having played with a host of downtown greats like Mario Pavone, Thomas Chapin, Dave Douglas, Myra Melford and Brad Shepik. I knew from the start that this was going to be fine disc.

"Fowler's Blues" opens and is an odd minimal bluesy song with Denman playing most skeletal and Ned playing even less notes, while Michael spins more quickly on brushes. The mid-section has Denman cautiously muting the piano strings with as he plays those eerie rubbed string sounds. There is something quite elegant and charming about this piece. I love the way Denman combines that twisted Latin-like groove on "Frogs" while playing those bowl-rubbing notes inside the piano. The title track, "Gaga" is the longest and it is a spacious, haunting and minimal piece. Michael's melodic mallet work is featured as the rest of the instruments just add occasional punctuation. It is as if there is a couple of intersecting stories going on simultaneously in slow motion and then building in tempo slightly as it unfolds. When Ned finally comes in, his own playful sound to the sly, oddly funky vibe. The thing I dig most about this disc is the strange yet charming melodies that Denman has written. Each piece seems to have a theme that is quirky, unpredictable and yet, oddly charming. "Kilter" reminds me of a merry-go-round as it accelerates and then slows back down. "Social Security" sounds suspiciously like a Thelonius Monk theme with a theme that is instantly memorable. In a way, I can see/hear how Monk could be an inspiration for this quartet as Denman does write those quirky slightly twisted songs. This disc is not what we might have expected from an experimentalist like Denman Maroney, although it is just as engaging nonetheless."

Bruce Gallanter, DMG Newsletter 2 May '08




---

"In free jazz, the possibilities may seem endless, only grounded by the usually loose framework of swing. In the world of free improvisation, anything goes: Obnoxious bursts of noise and the use of silence and found sound can play just as important a role as limited blues and jazz scales. Microtonal five-string violist Mat Maneri and prepared pianist Denman Maroney's recent union, Distich, falls firmly into the free-improv camp, eschewing predetermined motifs and rhythms for aleatoric noises and melodies culled from intrinsic logic.

"Maroney—who has played with artists as diverse as Mission of Burma's Roger Miller, Tim Berne, Elliott Sharp, Ed Schuller and Bobby Previte—plays his Hyperpiano here, a Steinway B piano custom-made [sic] with metal, including the soundboard, tuning pins and strings. Taking Henry Cowell's "The Banshee" and John Cage's landmark 1946-48 recording "Sonatas and Interludes for Prepared Piano" as a springboard to dive into completely alien pianistic territory, Maroney has, throughout his career, continued to find new ways to strike and scrape his instrument, coaxing myriad whines, howls and plinks from it. With a foil as advanced and creative as Maneri, Distich shows the pianist expanding his vocabulary even further.

"At numerous occasions throughout the disc, it sounds as if the viola and Hyperpiano are the same instrument; their microtonal properties make it almost impossible to discern who is playing what. Maneri does play fractured melodies that can be briefly identified as Eastern European gypsy folk or the avant-classicalism of Schoenberg and Stravinsky, but mostly he just darts around Maroney and saws and plucks with abandon, refusing to settle on a rhythmic or melodic idea."

Scott Verrastro, Jazz Times, August, 2007

---

"On this album, Maroney plays hyperpiano, meaning he plays with an extended piano technique that includes playing the inside of the piano and manipulating the strings with various objects. Maneri, known for his micro-tonal 5-strong viola playing, jumps into the wide sonic world that Maroney creates and engages, prods and sympathizes. Free improvisation within this range of sounds becomes all that more fascinating, since not only are we drawn into their dialogue, but also their incredibly unique soundscape of plucks, buzzes, glissandos, squeaks, harmonic wails, and tears."

Fritz Schenker, WNUR-FM




---

"Distich is a duo testing the limitations of its instrumentation. Mat Maneri brings his 5-string viola to bear and Denman Maroney his piano, on music that to all intents and purposes is concerned largely with new sonic possibilities.

"This is especially pertinent in view of what might be called Maroney's extended use of the piano, through which he utilizes other elements of the instrument apart from the keyboard itself. The end result is a program of music as soundscape, in the best sense of the term, as much as it is the product of the two musicians interacting. The balance they consistently manage to strike between the two is remarkable.

"It could be argued that the devil there undoubtedly is in this music lies in the detail, and with that in mind the fact that it's been recorded with such clarity and precision is only a blessing. On the title track even the tiniest nuance has been captured, and the effect of this is a truly intimate portrait of precisely where the music is going. By the same token the initially disorientating effect of "Bicinium" is not so much resolved as it is incorporated into a greater whole, like one of the pieces in a mosaic of sound the full life of which is conveyed through the sonic clarity.

"'Brace' offers up something of a snapshot of how the duo works. Their in-the-moment intuition comes out here in the way the two indulge in an out-of-pitch exchange, the music seeming to move stealthily towards some ever indeterminate point, if that's possible. The effect of it is a kind of opposite to musical conservatism, especially as what music might be, as opposed to what it already is—this seems like an abiding preoccupation. Not even the fact that this piece enters the realm of a kind of warped formalism alters that impression, especially as its development thwarts expectations of even the closest, most diligent listening.

"In this setting a title like "Couplet" is only too apt. In contrast with a lot of the music, a form of hyperactivity pervades the piece, both musicians seemingly intent on staking out their own musical space at the same time as they are servants of the duo's bigger needs. That might sound like a paradox, but it could be argued that it's a paradox which lies at the very heart of music like this. When the results are as stimulating as they are here, the issue seems irrelevant anyway."

Nic Jones, allaboutjazz.com, August 10, 2007




---

"Although in complete musical agreement, pianist Denman Maroney and violist Mat Maneri spar good-naturedly on "Doublet", the fifth track of Distich. Maneri's five-string viola bobs and weaves through a volley of clipped piano lines and sharply accented dyads before he's finally allowed to emerge, sounding a series of long, doleful strains before dropping back into the fray. The duo strikes a satisfying balance throughout the album, challenging each other musically while maintaining an astounding level of cohesion.

"Those familiar with Maroney and Maneri's previous work won't be surprised to hear the other-worldly sonic effects conjured throughout the album's nine tracks — extended techniques are second nature to both men. Maroney leans over to pluck strings and hammer notes as often as other pianists step on the sustain pedal and Maneri is right there with him when the mood is right. On "Match", the duo are once again in the thick of a cat and mouse game when Maroney smothers a high run with his left hand; Maneri doesn't hesitate to dampen his own strings while tapping a rhythmic counterpoint on the body of his viola. This moment, a climax in a performance of lesser merit, is only a preface to the gorgeous, meandering ascent that is the wrenching finale."

Matthew Miller, allaboutjazz.com, Dec. 8, 2007




---

"Mark Dresser and Denman Maroney have covered a lot of territory in their 16 years of frequent collaboration, but this may be their most successful attempt at synthesizing diverse moods and concepts. While the experimental, challenging side of their musicality is de-emphasized on Time Changes, this program is a delirious swath of contemporary musical aesthetics "integrated not segregated"--to use Dresser's own words. These guys have invented fresh new ways to go way OUT while still being gloriously, heart-achingly, toe-tappingly IN; sometimes it feels like they've hidden a Kagel composition in the interstices of a jazz ballad. What's so special about Dresser is how he's developed an incomparable vocabulary of extended technique on doublebass, but he's found a way to incorporate this goldmine of timbral and dynamic detail into a conventional jazz context instead of the more straightforward and common approach of playing these techniques for their own sake. Dresser is no stranger to the latter approach of placing sound discoveries on center stage to speak for themselves and I personally find that musical direction endlessly rewarding as a wellspring of new musical parametrizations and forms, but it's a rare and joyous occasion to hear this kind of microstructural avant-gardism elevate an older form like jazz. And, wow, is this music elevated; it's floating in the celestial spheres of creative jazz. Accounting for its title, the album is highlighted by complex and innovative rhythmic interaction, an area of compositional investigation that Dresser and Maroney have both pursued to rare depths. Michael Sarin is a master of intricate post-jazz drumkit and he not only nails the tricky details of timing in these works, but also offers a degree of timbral detail that matches Dresser and Maroney. At times they deliver the sort of staggered, off-kilter, punchy, tightly wound, cyclical rhythmic structures that would appeal to fans of the RIO tradition in avant-rock (Nimal, Univers Zero, Henry Cow, etc) in addition to fans of the robust avant-jazz tradition of intricate "heads" (Chapin, Berne, Masada, Threadgill, etc). This album is a showcase for Maroney's flexibility; he freely moves between precise, economical keyboard parts and his famous "hyperpiano" vocabulary. On "Pulse Field" he treats the piano as the giant zither it is, with buzzing darts and clusters of high-pitched microtonal plucking. Even when the trio is in their post-Euro-improv/serialist zones, they favor repetition and fairly smooth timbres that sustain the album's subdued, gentle flow and nearly romantic mood of lush prettiness, which finds its peaks in the four tracks featuring mezzo-soprano female vocalist Alexandra Montano. As much as I love the contrasts from track to track that make it an intoxicating and varied total-album experience, I'd be just as happy to hear Montano's heavenly voice on every track! "Between 17th and Bliss" is not only the highlight of the album for me, but this miraculous triumph of creativity and beauty is probably the most gorgeous piece of music I'll hear all year. Towards the end an understated bass, piano, and cymbal composite gracefully glides down a breathtaking, shimmering arch with Montano's lilting, slow melodies. It's one of those moments where I feel truly transported by music. Transported to where? Perhaps an expansive flower garden on a warm day with a gentle breeze carrying the ephemeral scents of fresh blooms. At times, Montano recalls the pastoral, floating moments of Aina Kemanis' vocals in the Alex Cline Ensemble, and on "M.C." she rivals the darting, light bliss of Flora Purim's work with Airto Moreira and Chick Corea. Every track on Time Changes is stunning and every note feels perfect. It's a masterpiece rendered with audiophile recording clarity and presented with Cryptogramophone's customarily lavish packaging and artwork."

Michael Anton Parker, Downtown Music Gallery




---

"While Mark Dresser is best known as one of avant-garde jazz's leading bassists (he was a long-standing member of the Marilyn Crispell-era Anthony Braxton Quartet), pianist Denman Maroney is known primarily (on recordings, anyway) as one of Dresser's most faithful collaborators. It's a great matchup: Both Dresser (whose firm dark-hued, robust tone is marvelously Mingusy at times) and Maroney - credited with "hyperpiano," as his keyboard's innards are altered a la John Cage and Henry Cowell's prepared pianos - employ extended techniques, stretching and expanding beyond what's typically thought to be their instruments' ranges.

"Fortunately, both draw upon these methods to serve the music, not to merely explore-for-the-sake-of-exploration - note the delicately dramatic guitar-and-cello-like sonorities and jungle of percussive tones of "One Plate." Time Changes features an enigmatic mix of reflective lyricism, edgy improv and wry swing. Maroney's soloing throughout "M.C." smacks of '60's era Vince Guaraldi in its joyful directness and Horace Silver in its earthy, graceful groove. The duo is frequently joined by the elegant, wordless mezzo-soprano of Alexandra Montano and the subtle, judicious drumming of Michael Sarin, who shines on the harrowingly taut, almost cinematic "Lateral Mass." It's strangely wonderful stuff."
Mark Keresman, Jazz Times

---
"'Time Changes' (Cryptogramophone 124) focuses on a quite different style of improvisation. Bassist Mark Dresser and hyperpiano specialist Denman Maroney have been working together for a very long time, exploring a fairly unique blend of timbral experimentation and rhythmic diversity. In the collective Tambastics (with Gerry Hemingway and Robert Dick) and on their own recordings (notably Dresser's Force Green, with vocals by Theo Bleckmann being a possible antecedent of this release), they've slowly developed their joint language. Along with drummer/percussionist Michael Sarin and, on several tracks, vocalist Alexandra Montano, the co-leaders explore material quite different from that heard on their previous Crypto release Aquifer. There's a much stronger emphasis on rhythm here, both in the way their composed lines are structured and in the sense of providing pulse tracks. Montano has a rich, colorful soprano and her doubled lines with Maroney are delightful. And somehow the knotty, constantly permutating rhythms make sense, like Eddie Palmieri tunes from Saturn (one of the finest examples of which is the favorite "Aperitivo"). There are plenty of moments of Dresser magic, thankfully, and if you've never heard Maroney's work you'll be delighted to listen to the otherworldly sounds he generates (just check out the extremely abstract "Harkemony"). He can, of course, also play straight-laced piano trio as he does on "One Plate." It's really the blend of extended techniques with slightly abstracted idiomatic materials that makes the sound of this one so distinct. It's the best disc of this batch [of the four Cryptogramophone CDs discussed in this review]."

Jason Bivins, www.bagatellen.com


---

"* * * * [4 stars] This co-led date with bassist Dresser and "hyperpiano" player Maroney has the appeal of an open ended conversation. The tunes weave together, with stylistic changes suggesting a mood change, an opinion or a flight of fancy. The recording quality keeps things intimate as well, each instrument (including the singing voice of Alexandra Montano) heard close-in, without need to 'raise one's voice.' Drummer Michael Sarin is sensitive and dynamic. Montano's voice is a cooing chirper ("Double You," "One Plate"), while the outside tendencies toward angularity or abstraction ("Aperitivo," "Heap") are balanced by a sense of lightheartedness ("One Plate")."

John Ephland, Downbeat


---

"...Better still [at the 2005 Jazz em Agosto Festival in Lisbon] was a deeply satisfying set by bassist Mark Dresser's trio with pianist Denman Maroney and drummer Michael Sarin. Their telepathically swinging soundscape combined odd metered stomps, vivid splashes of color, abstract blues and thorny, challenging compositions, most notably their final piece dedicated to Yvonne Vera, the celebrated, recently deceased writer from Zimbabwe. It was a performance informed by joy and a sense of discovery that, like much of Jazz em Agosto and the city of Lisbon, left me wanting more."

Larry Appelbaum, Jazz Times (Aug. '05)


---

"Over the course of nine hot August [2005] days in Lisbon, the Calouste Gulbenkian Foundation managed to present major figures in European free improvisation (Alexander von Schlippenbach, Evan Parker, Paul Lovens, Paul Lytton, Paul Rutherford, Conrad Bauer, Irene Schweizer, Pierre Favre), American master instrumentalists (Mark Dresser, Gary Lucas, Erik Friedlander), some of the smartest piano preparers in the world (Sylvie Courvoisier, Denman Maroney, Schlippenbach again)... The foundation has been hosting the festival since 1984. At one time a more mainstream affair, under the guidance of artistic director Rui Neves, Jazz em Agosto has become a considerable showcase for innovative improvised music…

"American pianist Maroney is usually more concerned with the piano's guts, but in trio with Dresser and Mike Sarin he showed a propensity for jazz keying, only occasionally reaching inside the case. The strength of the trio is that they are remarkably similar players: they all play percussively; all create prolonged tones that hang in the air; and they can become a piano trio at the drop of a hat."

Kurt Gottschalk, allaboutjazz.com

---

"Disque de compositeur ne bridant pas les solistes, au contraire, leur offrant de larges plages improvisées que ces derniers se chargent de généreusement exalter, Fluxations est un disque profondément abouti, inspiré et malheureusement passé inaperçu lors de sa sortie, l'an dernier. Fluxations est une suite en six parties à l'évidente souplesse compositionelle ; des enchevêtrements contrapuntiques, des dialogues inspirés entre instrumentistes et surtout des interventions solistes emportées : l'hyperpiano (sensible) de Denman Maroney, les phrasés pénétrants de Dave Ballou (musicien qu'il serait enfin temps de reconnaître), les tendres frénésies de Mark Dresser, l'alto défait de Ned Rothenberg, le vibraphone impénétrable de Kevin Norton. Un disque important, qu'un se le dise !"

Luc Bouquet, Impro Jazz #110, novembre-decembre 2004

---

[translated from Italian]

"...Through the use of different modes of direct intervention on the strings... Maroney deepens and enlarges the idea of prepared piano. But the originality of his method undoubtedly is a result of the fact that, while the prepared piano is 'prepared' before the actual playing, Maroney's techniques are impromptu interventions in real time.

"The performer is offered rich, expressive possibilities. From an enlargement of the sonic spectrum of the piano in both dynamics and attacks, the instrument produces sounds recalling the percussive gamelan, the light pizzicato of harp or sitar, the mallet sounds of marimba, or evanescent masses of sound arising from simultaneously playing the keys. A new instrument, this, as Maroney has precisely named it [hyperpiano].

"But what is special about 'Fluxations' does not stop here. All the music composed by Maroney follows a technique defined as 'pulse fields,' in which differing meters come together and respond or react to each other, not, as polyrhythmic or polymetric, where the different meters resolving in the arc of the measure, but as following their own course of variable periods, arriving to meet each other after many beats.

"This treatment, similar to those of Charles Ives and Conlon Nancarrow, has been utilized frequently by Maroney. See his duos with Mark Dresser [Duologues] and Earl Howard [Fire Song] and his own solo disc Hyperpiano. But the first disc of the hyperpianist that presents this compositional process through the course of an entire work is 'Fluxations,' a suite in six parts that involves Ned Rothenberg, Dave Ballou, Mark Dresser and Kevin Norton as well as Maroney. Musicians who are perfectly equipped to present Maroney's complex structure and to collaborate with him at the same time, as in the case of Dresser, whose activity incorporates a complex polyrhythmic and polymetric approach; as in the case of Rothenberg and Norton, habitual collaborators with Anthony Braxton...

"Far from being mechanical or rigid, the musicians succeed in imbuing this complex compositional operation with a vital spirit that is completely natural and fluent. The fusion between the written and improvised parts is well calibrated. Even more, the components, so stimulating to change, reveal in Maroney a subtle 'stirrer-upper' of timbres. The subtle metric shifting creates a continuous displacement of accents, an effect now dramatic, now alienating, rich in stimulus. A texture finally woven but transparent in its complexity..."

Giuseppe Segala, allaboutjazz.com/italy

---

"A good amount of free jazz is made by improvisers attempting-consciously or unconsciously-to adapt post-Schoenberg compositional techniques to a largely improvised music. Pianist/composer Denman Maroney can be distinguished from most in that he brings to the table at least as much experience with European-derived music as with jazz. As a consequence, his music is more fully (and perhaps more authentically) informed by the classical principles he's adopted. The concept governing the music on Fluxations (New World) is, according to the liner notes by JazzTimes contributor Bill Shoemaker, based on a technique of rhythmic organization utilizing "pulse fields"-something too complicated to explain here and probably just as difficult to perform in a jazz setting. Fortunately, Maroney and his band - Kevin Norton, drums and vibes; Dave Ballou, trumpet; Ned Rothenberg, bass clarinet and alto sax; Mark Dresser, bass - do a good job of translating theory into action; the music here is well-organized, but you're not overly conscious of its origins.

"The pulse-field stuff makes for some interesting ostinati over which to blow, as on the suite's "Part 3," where Ballou's elastic trumpet is given room to shine. One might expect such music to seem about as spontaneous as building a skyscraper. It's true, an air of reticence does lie over some of this music, as if the players aren't sufficiently comfortable with the material to cut loose. Nevertheless, it's quite attractive in its peculiarly brainy way-a bit dry and fussy at times, but never less than fascinating."

Chris Kelsey, Jazz Times, May 1, '04

---

"Hyperpianist Denman Maroney has distinguished himself as one of the most unique pianists to emerge in the '90s (although his discography goes back to the '70s). Utilizing an extreme prepared piano technique and a unique rhythmic sensibility, both instrumentally and compositionally, he has become one of the most intriguing composer/performers around. His most recent release is a six part composition for quintet: Fluxations (New World 80607).

"I haven't heard a lot of Maroney's work, but it strikes me that this disc is probably his most jazz-oriented release. Having four high caliber players from the genre in his group (Dave Ballou, tpt; Ned Rothenberg, as, b cl; Mark Dresser, b; Kevin Norton, d, vib) reinforces the connection. But while, at times Dresser and Norton function in the manner of a traditional jazz rhythm section (e.g. at the beginning of "Part 3"), there is an equal amount of compositional material for them. And, frankly, timekeeping in these pieces must be difficult, since Maroney's rhythmic concept is tied up in a technique called "pulse fields," one where three or more players are working in diffferent rhythmic cellular structures. A good example of this is the beginning of "Part 4," which has Maroney, Dresser and Norton playing out ping-ponging rhythms (sounds like Maroney is doing two different rhythms with each hand) and Ballou enters with the theme - a line that soars around and through the various rhythms created.

"But don't be put off by this music thinking it may be too academic sounding. The music flows even when it's venturing into such areas as prepared piano and rhythmic juxtaposition. What's impressive is the way Maroney switches from regular piano to hyperpiano mode in the blink of an eye. Once again, "Part 4" is an excellent example of this when the group pares down to Ballou, Dresser and Maroney, and the pianist begins sliding something up and down the strings, which creates an effect that seems to stretch the music. Subsequently Ballou drops out and Maroney and Dresser engage in a fascinating string dialogue.

"There's much to this music to absorb. It's complex and intricate, yet, with these musicians it also flows with a naturalness and ease. One suspects it belies the difficulties inherent in learning and playing these pieces. This is a recording definitely worth hearing and one of the best I've heard so far this year."

Robert Iannapollo, Cadence, Jun. '04

---

"Denman Maroney is perhaps best known to readers as a virtuoso improviser... but Fluxations reveals his considerable skills as a composer. It's a six-part suite based on what Earl Howard calls "pulse fields," i.e. complex cycles of overlapping polyrhythms, and perhaps the most rigorous instance to date of improvised music turning its attention to compositional techniques that have existed in more academic circles since the middle of last century... Recruiting a first-class band including bassist Mark Dresser, percussionist Kevin Norton (who both have in-depth experience of notational intricacy through their work with Anthony Braxton), clarinettist/saxophonist Ned Rothenberg and trumpeter Dave Ballou, Maroney certainly has the men for the job, and his scores, though obviously detailed and notated to a high degree of precision, leave room for the occasional juicy solo (Ballou's the guy to watch here). One slight reservation I have about such a line-up is that it inevitably – perhaps deliberately? – resembles the traditional jazz quintet, meaning that Dresser and Norton are often heard more as a rhythm section (i.e. accompaniment) than as rhythmic elements of equal importance. The other quibble is more strictly compositional; in concentrating his attention on the pulse field, Maroney intentionally focuses the listener's attention on the horizontal rather than the vertical, the melodic rather than the harmonic. The lack of strong harmonic identity in most of the music reinforces the rather dry nature of the polyphony. Braxton, whose own GTM music is not too far removed from Maroney's in its concept of pulse, gets round this problem by building spaces into his compositions that allow for abrupt changes of direction, unfettered free playing, and even the incorporation of other Braxton pieces. One wishes that some of these fine players would just let rip once in a while – it'd make the return to the pulse field even more riveting."

Dan Warburton, bagatellen.com

---

"When I saw Denman Maroney and Mark Dresser perform at Victoriaville in May of 2000 I was on the edge of my seat, breathless, agog. It had been a long time since a concert had drawn me in and held me in that way, and I was fascinated by the effortless melding of different ways of 'composing', spontaneous and otherwise. Duologues confirms this reaction eloquently, even though it is, predictably, a different kettle of fish. And while it would be tempting to focus on technical matters, since these two are nothing if not radical in this direction, I have to admit that in spite of my awe of their skills in unusual techniques, this is not, when it comes down to it, what the music IS. So......what is it?

"Precise? Loose? Dense? Airy? Broken up? Sustained?


"Well, yes. Imagined instructions: Berate - Caress - Swing - Sing - Lurch - Groan

"Be: Insistent - mechanical - forceful - implacable - playful - enigmatic

"The result? Irresolute beauty, hesitantly definite, wide, wild.

"There's a lot in this sound world that I can't relate to modern human interchange at all, not only from the perspective of wind on an Aeolian harp, but of the action of natural elements on other natural elements, something you might hear in winter in the Andes or spring by the ocean, not here in a concert hall, or there in your living room - birds, insects, dolphins, wolves, trees, streams, slap of water, flick of tail, earth's vibration under rain, insistent breakers, drips, slides.......

"Ecstatic wail of a wall it could be anywhere but now it's here right? Identifiers hard to come by, how come? I can't even write about it without adopting this syntax stretching that grammar.....

"Obscurely familiar if I know what you mean, roiling, is that the word? Darkly hyperactive, punctuate that, punch through, don't, I'm all yours, mine, yours is mine....

"You ask, I answer.

"Arc to arch.

"Precious metal.

"There's a monumental sweep to the music, great swells, climbs, plunges, movements grounded in granite, siren songs to turn any head. At other times, that disarming quality, something I've always liked about improvisation, of ordinary people going about their business. This is what we do - you have a problem with that? Often the tension comes precisely from that contradictory aspect - a couple of blokes doing stuff, but the stuff happens to be magic, transformative and transforming, beyond our mundane ability to analyse, we just have to let it shove us over and pull us in, a riptide, a hurricane, a kiss, hypnosis."

Fred Frith, CD liner notes

---

"Since their performance in Victoriaville last year, the duo of Mark Dresser and Denman Maroney has been a common sight. Recorded in Brooklyn six months after that Quebec concert, Duologues might just be the start of a prodigious run. Indeed, this spring they've played a handful of shows in the Northeast. Dresser and Maroney communicate exquisitely—at a level of absolute musical intimacy. For those unaccustomed to microtonality or to the use of hardware store accessories, there might be a suspicion that these men conspire against us. That would be dead wrong. Duologues, in fact, befriends quiet, careful spaces. And Maroney's appliances—tools, copper bars, aluminum bells, knives, rubber blocks, plastic cassette boxes, plastic bottles, mallet, potato mashers, cowbells—are communication and sound devices. He's impervious to discord or aggression; fine connections are his strong suit. Then Dresser, who must possess one of the great modern bass sounds, can't feign intimacy either—his voice is simply too rich, too expansive. His vast vocabulary permits choices so shrewd that he punishes wayward listeners. Dresser gives any duo (or any configuration, for that matter) instant gravity. Bowed, he can set sound adrift, ethereal or ragged, but then, reaching down to his bass's bottom end, he draws a platform good and wide. These short conversation pieces sketch beauty with the rigor and the complexity of the high avant-garde. Thankfully this isn't a one-off—they might even be in it for the long haul. Duologues must be a signal event for Mark Dresser and Denman Maroney."

Greg Buium, Cadence, Jan. 2002

---

"The prepared piano repertoire has evolved its own set of formulas and cliches. Denman Maroney sidesteps those and discovers new magic in the instrument's dusty interior. His 'hyperpiano' techniques (as he terms his subtle bowing, plucking and rubbing) reconceive the instrument's potential in extraordinary ways, subordinating the keyboard's conventional use to the huge range of sounds latent within the strings. The result is concentrated music, never mere effects. With that great double bassist Mark Dresser, Maroney summons up timbres usually confined to electroacoustic compositions with an extra freshness and life."

Julian Cowley, The Wire, Oct. '01

---

"Consider Duologues an encounter between two string instruments, one happening to be a piano. Maroney focuses on manipulating the strings, apparently through plucking , scratching or hammering techniques. His fascinating approach recalls works by John Cage or bowed-piano innovator Stephen Scott. What does it sound like? You may hear slide guitar, gamelan, harp, doussn'bouni or even synthesizer. Dresser plays multiple roles. On tracks like "Amalgamon," his bass lines offer a center of gravity in contrast to Maroney's flights. When Dresser applies extended technique to the bass as on "Arco Optic," the identity of the instruments can be obscured in the exchange of drones and textures."

Jon Andrews, Downbeat, October 2001

---

"...Bassist Mark Dresser and pianist Denman Maroney's extraordinary Duologues (Victo) is an altogether different type of bass-drums affair. Actually, considering Maroney's manipulation of the piano - which he hammers, taps and plucks, all with merry abandon - it's more of a bass-percussion combo.

"The album's suite-like series of 14 improvisations, which vary in length from one to eight minutes, is cleanly executed with a sneaky, smart sense of purpose - a well-defined compositional arc - from start to finish. The music's sober intensity and complete absence of anything remotely resembling jazz groove (a.k.a. swing) give it the experimental imprint of the European avant-garde or 20th century classical music. In particular, Maroney's muted, metallic patter on more than one occasion echoes the out-of-this-world timbre of late composer Conlon Nancarrow's player-piano studies.

"With rapid-fire imaginations in almost unreal union, the twosome winds through action-reactions that will make the average listener's head spin. Technically, these players are at the top of their respective games: Maroney as a rhythmic-harmonic colossus, teasing out tasty sounds from deep inside the piano and more conventionally on the keyboard; Dresser as the four-string maestro whose melodic precision and shimmery arco are second to no one's. Whether stormy with filmic portent ("Fanfare for the Rare Woman") or dirge-like with heavy minor chords on the 88s and the bass mimicking a backwards tape loop ("Throso"), each piece opens a door to fantastical dreamscapes - Alice's Wonderland, Freddie's Nightmare - a hall of mirrors with the ecstatic luminosity of a night-long rave. Duologues is an epic adventure."

Sam Prestianni, Jazziz, Oct '01

---

"Mark Dresser's first bass line on Duologues is a very jazzy one, but do not be fooled: This CD is one of his most adventurous from this period. Thanks should go to Denman Maroney, a very peculiar pianist who forced the bassist to reinvent himself. Over the years, Maroney developed a highly personal musical language focused on the inner resonances of his instrument. Even when considered from the angle of prepared piano playing, his approach remains unique. He does not exploit defects, mishaps, and accidental resonances of objects placed on the strings, but frees a whole new kind of poetry from the wood and strings of the instrument by moving bowls around, bending strings, and working simultaneously inside and outside the instrument. Dresser was inspired by the pianist's art and complemented his playing beautifully, extending his own techniques and concentrating a lot more on resonance himself, as can be heard on "Fanfare for the Rare Woman," "Oscicaglia," and "Bozcaada." The duo chose to play short improvisations, from one to eight minutes long, a decision with beautiful consequences. The sonorities don't have a chance to become tiresome: When a piece ends, the listener is left still wondering how such sounds could emanate from a piano and/or a bass. Duologues makes a very nice companion to Maroney's 2000 CD with guitarist Hans Tammen (Billabong, on Potlatch). As for Dresser, this album contains some of his best playing in years. This is not the live concert these two gave at the Festival International de Musique Actuelle de Victoriaville in May 2000, but a studio session recorded six months later."

Francois Couture, AMG Expert

---

"This challenging duo played at the last Victoriaville festival and blew away all those in attendance with riveting contrabass and hyper-piano explorations. This superb release is a studio effort and it also captures their ever-inventive sonic seasoning. Each piece works through a focused area of strange minute sounds - "Pulse Feel" contrasts Mark [Dresser]'s thick throbbing tone with Denman [Maroney]'s shrill inside-the-piano rubbings - soon the piano becomes more playful as Denman deals with the keyboard itself. "Fanfare for the Rare Woman" is pretty scary as both musicians coax ghostly sounds from their manipulated artillery. Denman goes for even more frightening sounds on "Slithereens" - both players rubbing a series of elongated alien notes. You can tell that this duo has been playing together in numerous contexts through the years, since they often anticipate each other's sonic palette and arrive in similar places together. The majority of these pieces are under 5 minutes and each one successfully explores a focused sonic terrain, evoking a wealth of altered spirits. "Amalgamon" is the longest piece and it explodes with layers of strange shrapnel and cosmic spirits. "Throso" is filled with sinister suspended sounds as Mark's bowed bass and Denman's dark clouds unleash a series of harrowing images. On "Bozcaada" and often elsewhere Denman comes up with alien brain-melting sounds which shimmer in both frightening and fascinating ways, Mark consistently matches many of these sounds with equally riveting results. Be prepared to be completely transformed and transfixed by these astonishing sounds. Almost too much."

Bruce Gallanter, Downtown Music Gallery

---

"I have known Ned [Rothenberg] for more than twenty years and I'm always excited by each and every project he works on, since a great deal of work goes into each endeavor. Each project is very different, each a challenge. Although, I've mainly seen/heard Ned on alto sax and occasionally shakuhachi, he has been also concentrating on clarinet and bass clarinet in recent years. On this duo CD Ned plays all three - alto sax and both clarinets.

"Denman Maroney plays hyperpiano in that he explores sounds often inside the piano with metal bowls and other objects. I have also been watching him evolve over the past decade playing solo or in duos with Mark Dresser, Earl Howard and more recently with Hans Tammen.

"Here we have yet another duo excursion by two local masters. In the liner notes, Denman explains how each piece works in terms of which objects are used and overall structure.

"Saw" starts things off with wooden-toned bass clarinet and piano throbbing quickly together - Ned plays slower, more ponderous bent notes at the center as Denman spins more quickly around him - sprinkling notes both on the keyboard and occasionally inside as well.

"Jug" is a playful, sort of Monkish jazz-like tune that swings in an odd, twisted sort-of way - Ned sails on alto sax as Denman also spins quickly with his fragmented lines. I dig the way certain notes connect, while others fly around each other and come close, just a bit off-center.

"Denman does bend and mute notes inside the piano on "Plank" while Ned also flies, often also bending certain notes so that they also intersect in a fractured yet focused way. There is fascinating section where Ned spins a tight stream of notes while Denman also matches him with quick note-bending inside-the-piano flurries - eventually both players begin twisted their notes into strange alien sounds which sound just right together, but eerie and bizarre none-the-less.

"Plane" is even more sinister with lone notes buzzing or humming as Denman coaxes dreamy, drifting sonorities from inside the piano and Ned slowly caresses each note, only slightly bent, but more lyrical in tone as Denman rubs the strings with buzzing and banging activity as punctuation.

"On "Crab", Denman shifts between percussive buzzing inside the piano and low-end rumbling at the keyboard while Ned keeps a fairly normal clarinet tone mostly until both begin bending sharp notes into the higher toned regions.

"Ned's "Skeleton" has a fine slow walking memorable melody which sounds perfect on bass clarinet and regular keyboard piano - Denman plays an interesting solo with one hand at the keyboard and the other rubbing a bowl muting notes inside.

"Ned opens "Feet" by stretching notes out on alto - both players begin playing flurries of notes following each other as the scenery thickens - soon the notes get thinner as Ned starts popping percussive sounds as Denman both rubs inside and spins webs at the keyboard - later they swirl together as the plot thickens once again.

"Both players switch roles throughout "Ham" as each short section shifts into different textures, densities and shapes - this is the most exciting piece here, as it leaves on the edge of their sets with anticipation.

"Drill" is the final piece and it is a solo work for mutated inside-the-piano dark and twisted sounds - like alien insects buzzing around their hive."

Bruce Gallanter, Downtown Music Gallery Newsletter #63

---

"Denman Maroney is a master of the prepared piano who has come to focus on the instrument's insides. He not only tampers with the strings, but he is experimenting with ways of attacking the strings without the use of the keyboard. This is what he means by "hyperpiano." Hans Tammen approaches the electric guitar in much the same way, by altering the strings with objects and then experimenting with ways and objects that pluck, strike, bow and bend those strings. This is what he terms the "endangered guitar."

"So this duo is a dream team for fans of prepared instruments. Yet this is not the music of AMM. While they alter their instruments and play in unconventional manners, you as a listener always know you are listening to a piano and an electric guitar. And there is no confusion about which player you are hearing is which. The aesthetic here is to expand the voice of the instrument into new territories, not to abandon or alter its own special characteristics, or even to disappear into a group sound. One has to admit, with music like Maroney's and Tammen's, that the listener misses the visual element. How much more enticing this music would be if we were seeing it played!

"The music itself, as you would expect, is abstract and free form. As with much free improvisation, when it is clicking there is nothing better in music. But it is a high wire act to stay up there in the world of flying invention. One misstep and you have no net, you have no nothing to land on. Maroney and Tammen don't always manage to stay up on that wire. But particularly in their most delicate moments, in improvisations like "Bog" and "Jag," the duo can create intriguing, evanescent structures.

"Music like this is not for everyone, but there is real beauty here to be had, especially for the patient and the quiet. For admirers of Derek Bailey, Billabong is worth checking out, if only to hear where Bailey's disciples are heading."

Phillip McNally, Cadence, May 2001

---

"This new release, titled Billabong, presents the listener with a series of duets by two eminent improvisers who pursue relatively unusual implementations as Denman Maroney mans the "hyperpiano" in concert with Hans Tammen's permutations on the "endangered guitar".

"With this effort, the duo converges for eight pieces that might depict some sort of bizarre and thoroughly imaginative musings among creatures from outer space as the musicians offer a very special language atop a seemingly uncontrollable path of improvisational deconstruction. On the opening track "Stud", Tammen performs scathing lines amid disjointed sequences of maniacal interaction with Maroney's percussive block chords and somewhat patented techniques and explorations from within the inner workings of his piano. Here, the musicians explore ethereal yet roughly hewn soundscapes, in conformance with their protean statements and frenetic interplay. Yet on "Bog", Tammen produces a horde of downright eerie tones on his amplified ax, which elicits imagery of something intangible yet imminently catastrophic. Whereas on "Jag", the twosome renders a motif that could signify a schizophrenic or warped tiptoe waltz, accelerated by Tammen's strange articulations that sound like tape loops replayed in reverse. Maroney launches an attack on his detuned piano strings yet counters with a humorous sonata on "Bounce". - Throughout, the duo elicits a distinct sense of playful mayhem via their nearly indescribable methods of execution and often mind-bending yet incredibly seductive improvisations."

By Glenn Astarita, AllAboutJazz.com

---

"What is that noise?" is the usual question asked by those hostile to experimental sound when confronted with a fine session like this. The follow up is often a demand to explain how this seemingly random collection of scrapes, scratches and reverberations could even be thought of as music.

"The answer, as Louis Armstrong was once reported to reply when asked for a definition of jazz, is: "If you don't know what it is, don't mess with it."

"Simplistic perhaps, but applying one set of standards to a different style of expression is as fallacious as condemning a dog for not having cow horns. Both creatures are domesticated, have a tail, walk on four legs, don't talk and are reasonably loyal and friendly. But no one expects Rover to resemble Elsie, so why should pure improv approximate conventional popular sounds?

"Just because isn't good enough. Since sound explorers like the American [Denman] Maroney and German [Hans] Tammen have decided to devote their careers to inserting objects under a piano's strung frame or radically de-tuning and reverse-engineering an electric guitar, they should really be celebrated for the new tones they create.

"Someone once theorized that the history of Western music over the past couple of centuries has been the gradual acceptance of what once was thought of as "noise" as conventional music. Billabong may seem "far out" today, but will it still be so in 2050? After all, some of the eclectronica practiced by Tammen isn't so far from what you'll hear, bloated with a heavier rhythmic thud, blasting from the speakers at a dance hall rave. Plus any loudness here can certainly never compare to the wall of sound produced by a heavy metal band at full-throttle.

"That too isn't exactly the point either. On the contrary, clear-eared listeners of this session will revel in the multiplicity of sounds, tones and even "noises" coming from these traditional instruments -- and note how they're mixed and matched. On "Bilge," for instance, what could be a 1960s guitar rave up is played off against something resembling harpsichord crunches, while the futuristic spaceship beeps on "Bog" have to coexist with what could be harp string glisses from the piano. Heck, about half way through "Bounce" you can even hum along to a pretty conventional "bouncy" melody.

"Billabong is an Australian expression for a blind channel leading out from a river. Brave souls unafraid of adventure or "noise" will follow this Billabong into the uncharted waters to see what adventure results."

Ken Waxman, www.jazzweekly.com

---

"[Denman] Maroney and [Earl] Howard have been working together for 25 years, yet [Fire Song] is the first time their improvisational and compositional projects have sprouted in full CD form (they have a track on Einstein records' Confederacy of Dances from a few years ago, too). Maroney is most known for his work on his "hyperpiano", where he redefines the use and sound of a prepared piano. Four pieces make up the CD: a dizzying dialogue between hyperpiano and synthesizer of otherworldly sounds, percussive rumbles and spacious electronics; solo "hyperpiano" with the instrument's full spectrum of sounds and melodic tension; a saxophone/hyperpiano piece where the latter gives a gentle backbone to the former's extensions; and one of Howard's solo sax pieces. In these, Maroney and Howard have laid out some turns and directions before them, then started down the paths, allowing each other to wander off, even get lost, and come back together cohesively. To something that has become a bit of a tired tradition, they manage a refreshing approach."

Phil Waldorf/Robin Edgerton, Other Music



---

"Veterans of New York City's "downtown" jazz and contemporary music scene, Earl Howard and Denman Maroney have been friends since their days as composition students at Cal Arts. The two musicians share an interest in extended instrumental techniques and in improvisation within the parameters of composition. Maroney's "hyperpiano" approach takes the piano beyond its 88-key tonal range as he plays the instrument-from within and without-using such resourceful implements as knives, bowls, mallets, bottles, and potato mashers. In his alto sax and Kurzweil synth playing, Howard strives for novel treatments of timbre, texture, and technique.

"Howard and Maroney each contribute a pair of solo and duet compositions to FIRE SONG. Maroney's dynamic solo "UnCaged Bacchanal" presents hyperpiano's fantastic slithering, sliding, and spiraling signatures and watered-metal sonorities in dazzling contrast to traditional low-note figures and trickling treble motifs. The sax solo "Orchid" introduces Howard's restless exploration of mid-range melodies and elaborately overlapping phrases. Of the duos, Maroney's "Pulse Field" is the more "musical," leading Howard's convoluted sax into progressively less definable hyperpiano provinces. Howard switches to synthesizer for the extraordinary abstraction of "Fire Song," matching the metaphysical ruckus of Maroney's deft keyboard-and-wire maneuvers with an equally unearthly electronic spectrum."

Gil Gershman for Muze




---

"[Fire Song (Erstwhile Records 003) is] Four long solo and duet pieces totalling 54 minutes from these two NYC-based, criminally underdocumented musicians. [Earl] Howard and [Denman] Maroney have been playing together sporadically since 1975, when they recorded a version of Stockhausen's 'Kurzwellen' as part of the Negative Band (a record engineered by Carl Stone for the Finnadar label). Howard plays alto saxophone and synth, while Maroney plays hyperpiano, which is further explained below. Howard has played over the years with such luminaries as Derek Bailey, Han Bennink, Takehisa Kosugi, George Lewis, Nam June Paik, and Richard Teitelbaum, but has barely recorded, except for a mostly solo electronics CD on Random Acoustics, Pele's Tears. Fire Song contains his first composition for alto to be documented on disc, the solo piece 'Orchid'. Maroney has pioneered a technique for the piano which he refers to as 'hyperpiano', which involves stopping, sliding, bowing, plucking, strumming and striking the strings directly with a variety of tools including bars, bowls, knives, bells and mashers of metal, boxes and bottles of plastic, mallets of various kinds, and blocks of rubber. Hyperpiano differs from prepared piano in that the piano is not prepared beforehand.

"The week that I heard this CD, I also witnessed Wally Shoup put a rubber glove on his saxophone, his breath causing it to wave like a sarcastic hand. One could not find two more disparate, conflicting values in music performance, though both Shoup's gesture and the Maroney/Howard CD share something in that they are both instilled with an awareness that conscientious abstraction is an empty gesture -- Maroney and Howard perform with a humility that speaks more of functionality in a musical language."

Dean Roberts, Forced Exposure (April 2000)



---

"A duo using a different sort of method is found on Fire Song by Earl Howard and Denman Maroney. Rather than free improvisation, this duo improvises freely within situational guidelines and structures. Of the four pieces, Howard wrote the title track and his alto solo Orchid, and Maroney wrote Pulse Field and his solo UnCaged Bacchanal.

"Fire Song is a fascinating journey into sound where Maroney's hyperpiano (which sounds like an extremely prepared piano) sounds as electronic as Howard's synthesizer (a Kurzweil 2500). Frequently their instruments meld into one voice. Maroney's solo gives a good indication what his instrument can do and the recording picks up every scrape and scratch as he attacks the insides of the piano. Pulse Field and Orchid feature Howard on alto, and he possesses a dry, almost vibrato-less sound. He also applies well-placed tonal distortion and bending to his phrases. Although the orientation of this music leans toward the contemporary classical end of the spectrum it should still interest the catholic taste of many readers of this magazine."

Robert Iannapollo, Cadence (July 2000)



---

"Fire Song presents two duets between Earl Howard (synthesizer, alto saxophone) and Denman Maroney (hyperpiano), plus a solo performance from each. Up to the release of this CD in 1999, both of these musicians were underdocumented, considering they have been active since the mid-1970s. "Fire Song" is a composed piece for synthesizer and hyperpiano... Howard's digital keyboard intermingle with Maroney's very organic approach of the piano.The latter plays almost as much inside his instrument as on the keys. His extended techniques are wonderfully showcased on his solo piece "UnCaged Bacchanal," which starts with the pianist playing directly on the strings (he makes them sound like a slide guitar) and then moves into a strange free-form oompah, both rhythmical in form and exploratory in nature — a fascinating number. "Pulse Field" is a hyperpiano/saxophone duet. This is the first time Howard is documented on alto saxophone. Two different meters collide in this piece, a satisfyingly disorienting number where both musicians show how much they can leave room to each other. If only for Denman Maroney's impressive piano vocabulary, Fire Song deserves attention."

Francois Couture, All Music Guide



---

"Earl Howard and Denman Maroney are NY-based improvisers of long standing. Their association goes back 25 years, but short documentation; the pair's conflated discography lists only a Howard solo disc on Georg Grawe's Random Acoustics label. Fire Song hence, inevitably, has something of an introductory feel, and is evenly divided: each gets a solo piece, and each gets credit for one of two duos. The first pits Howard's synthesizer against Maroney's "hyperpiano" (his term for playing the strings of an unprepared piano with various objects) in a wild and wiggy workout; Howard shifts to alto sax for the second, lending proceedings a more traditional jazz/improv air. Maroney gets to show off the hyperpiano's range of tricks on his "UnCaged Bacchanal" solo spot, and Howard rounds things off nicely with "Orchid," a literate and accomplished alto solo. An impressive disc, introducing two names who, in future days, will surely become increasingly familiar."

Opprobrium



---

"One of the first Stockhausen records I ever bought & dug was performed by the Negative Band (on Finnadar), a trio [sic] of musicians who were attending Cal Arts in the mid-seventies. Two members—Earl Howard (alto sax & synth) and Denman Maroney (piano innards or hyperpiano)—eventually found their way into the downtown scene. Sadly, both of these truly adventurous players have been under-recorded. Denman, who specializes in playing inside the piano with various objects, can be heard on two fine CD's for Mark Dresser [Force Green and The Cabinet of Dr. Caligari] and also released an outstanding solo piano CD [Hyperpiano] earlier this year [1998]. Earl Howard, who has also done engineering for a number of sessions, has collaborated with Gerry Hemingway & Ernst Reijseger in recent memory and has a solo CD on Random Acoustics. "Fire Song" consists of four long tracks, two duets and two solos, one for each player. The title piece is 17 plus minutes of dark, rumbling, low end inside-the-piano manipulations and equally ominous synth seasoning. It does seem as if both of these musicians have been collaborating for quite a long time, since they follow each other into well blended terrain, shadowing each other most effectively. "UnCaged Bacchanal" is for solo piano manipulations and Denman continues to expand his palette of other-worldly sounds by playing both inside the piano and the keyboard often simultaneously, deal with both fascinating and scary textures. The other duo piece, "Pulse Field," is for hyperpiano & alto sax, and both players once more flow together in well matched streams, commencing with more restrained sounds, eventually building and interweaving into denser & darker waters. The final piece is "Orchid" for solo alto sax, a first recording of this endeavor for Earl. Earl takes his time, playing with a softer tone early on, before he begins to unfurl layers of quicker lines, never screaming or squealing, but letting things erupt slowly into more & more complex streams. More challenging sounds from the great Erstwhile label."

Bruce Gallanter, Downtown Music Gallery e-newsletter



---

"Maroney's wacky prepared piano is a development of both Cage and Nancarrow. He attaches moving as well as fixed parts to the instrument, sliding objects across the strings, making some tracks sound more like a percussion ensemble. Cage and Nancarrow turned to 19th century technology in the middle of the 20th, and Maroney looks like continuing it into the 21st."

Andy Hamilton, Wire

---

"Pity the poor pianist with progressive predilections! While the rest of the avant-garde was warping sound through extended techniques, pianists were stuck with those 88 damn keys that sounded pretty much the same no matter how you pushed them. Many pianists plugged in and found unlimited vistas of sound. Others were determined to wring something different out of their intractable iron-framed monsters. Now comes Denman Maroney who has wrung something very different indeed from his piano. He calls his techniques "Hyperpiano", also the title of this self-published CD. Without going into too much detail of how it's done... Hyperpiano involves bowing, striking, plucking, strumming, stopping and sliding the piano's strings with various objects. Once you get past the "gee whiz, how'd he do that" stage, you find yourself in the midst of shimmering partials hovering luminescent in the air like aurora borealis. And after a while, you lose consciousness of the fact that you are listening to a piano at all. It's all very beautiful and quite unearthly. It's hard to see this CD unleashing a torrent of Hyperpianistic imitators, but so what? Maroney has created a singular and very personal style of playing that's very much his alone."

John Chacona, Signal To Noise

---

"[On his Hyperpiano CD] Denman Maroney delves into three extended improvisations as he explores the alternate sound possibilities capable of being projected from a piano and its strings. He describes hyperpiano playing as the percussive attack on the strings by bowing, plucking, strumming, and striking the strings with various objects. He uses these techniques in conjunction with the keyboard to produce music that is dense, moving, and highly involved. The combination of this keyboard action and the string assault develops into a freely expounded session that would appear to be coming from multiple players. It is almost as though he had a string section and a percussionist playing along with his piano.

"On the keyboard side, Maroney uses a stabbing, staccato approach to produce an irregular heartbeat. His opening Flux Time contains three tempos that he produces simultaneously and explains with the astuteness of a numerologist. The use of multiple tempi expands the sound platform to its fullest, while the conjunctive string fingering or striking adds a further dimension to the already dense textures. Artemisia has a more eerie soul to it. Maroney concentrates more intently on using a bowing action on the piano strings and thus produces illusive images of wispy spirals of smoke rising from the bogs. This selection has heavy spiritualism attached to it, being music suitable for a séance. The final cut, On the Contrary, finds Maroney returning to the dual key/string mode. On this, he slides objects across the strings and vigorously develops a zither-like drone from the piano strings. It is an extremely fast paced exercise in string manipulation with complementary keystrokes.

"Maroney's piano methods are spellbinding while requiring deep concentration to slip into this mystic world. His music is hypnotic and extremely challenging. It allows you to drift into a nether world where images from Maroney's symbolism spill over you. It is a most intriguing performance."

Frank Rubolino, Cadence (March '00)

---

"John Cage was fascinated by it, and Fred Van Hove is a master. They are reference points of departure for Denman Maroney, whose playful, 20th Century contemporary improvised approach at playing the inside of the piano, owes debt to the aforementioned pair. These unique explorations go well outside conventional boundaries, brandishing non-tonic manipulations, microtonal extravagances, and the restless soul of a nervous, twitchy composer who is truly hyper, but quite aware of infinity within the possible.


"Three pieces comprise the CD, all over 20 minutes. The first, "Flux Time," is pattern-oriented, using quirky rhythms and a banjo harmonic effect, pure percussive accents, and even an extended piano keys section quite reminiscent of a groove laden Thelonious Monk angular foot tapper! Cut #2, "Artemisia," is an exercise in bowing the piano strings, and all a space journey, at 1/2 impulse, riding through sounds of solar jig adjustments and ion storm interference. The third spontaneous composition, "On The Contrary," emphasizing objects slid over the piano strings, is also developmental, going through phases of contrast between the two, but pretty much based in a true combination of inside-and-outside-the-piano balance and hegemony.

"If one can appreciate the bold audio astronautical approach of Maroney, and can be patient enough to allow it to unfold, there are some real sonic treasures to be heard. For special tastes, ones that lean toward Cecil Taylor, Conlon Nancarrow, Misha Mengelberg, the brilliant VanHove, etc."

Michael G. Nastos, WEMU, 89.1 FM, Ypsilanti MI

---


"…the first and last tracks [of Hyperpiano] are very percussive, and there were moments during each that I forgot I was listening to a solo piano record. The precise, mechanical metal clanging frequently overtakes the Roger Miller/Peanuts-theme-like (you know what I mean) motif, and those are the moments I like best. They make the recurring melodic line that much more surprising and effective. Track two is the big winner, though, consisting entirely of bowed piano insides and scraping objects along the strings. At twenty minutes long, it sounds like mid-period Organum (which is quite something). A satisfying and diverse disc, really nice stuff."

Howard Stelzer, Intransitive Review



---

"I have always been both fascinated and perplexed by all of the unique sounds [Maroney] gets. Hyperpiano is in a world of its own. There are three 20 plus minute pieces found here, and each explores new realms of inner piano weirdness. Each piece involves a specific idea to explore. Flux Time utilizes three tempos simultaneously, but sounds like a music box breaking down, going in different directions at the same time. Artemisia involves moving objects across the piano strings, producing high end spirits whispering mysterious clouds of fractured notes. Pretty scary at times. On the Contrary employs sliding objects along the strings, rumbling through a dark terrain, ancient ruins uncovered, myths revealed."


Bruce Gallanter, Downtown Music Gallery e-newsletter

---

"For a music proud of its innovation, the techniques of jazz remain in the past. Cecil Taylor's most radical move, the tone cluster, was devised by Henry Cowell in the '20s. Since then have come new ways to play the piano, all in the field of classical music. Now they appear in improvisation—it's pungent, challenging, and very intense. If you're into modern classical, you've heard these sounds—but not like this.

"Cowell also plucked the strings inside a piano, one of the first to do this. Maroney does it, in Flux Time, in three melodic lines with different tempos. The piece has nervous rhythm and percussive slams. As the left hand strikes keys, the right gives the strings a vigorous snap. Strings buzz and bend like a sitar. The lines swoop low, and there's a spooky sound like bridge cables. Notes melt, with weird quavers, then twinkle like a music box gone mad. The sound of the city: busy, chaotic and beautiful. Artemisia is a creepy night in an ancient factory, a storm, and it bathes you in sound. In On the Contrary, objects hit the strings, and slide down them. It's an active drone with a vicious twang. This CD is intellectual, strong and a workout for adventurous ears."


John Barrett, Jr., Green Mountain Jazz Messenger (Vol. III, No. I, Sept./Oct. '99)

---

"Three extended compositions by

Maroney

, each lasting over twenty minutes, for piano; but there's very little completely "straight" piano playing here. In common with many improvisers, but relatively few composer-performers,

Maroney

likes to play directly on the piano strings using an array of objects, often using one hand to modify the sound while striking the keys with the other.

"In terms of techniques, most of these sounds will be nothing new to anyone who knows, say, Keith Tippett or Chris Burn. In fact, Maroney uses only a small selection of objects whose effects he has obviously researched very thoroughly, perhaps so as not to burden future performers with the need to acquire a vast array of oddments. You can read his very detailed descriptions of what he does on his web site; it's interesting, but there probably won't be many general points here which are unknown to anyone who has experimented with piano interior techniques before.

"The first piece, "Flux Time", is built around a bafflingly complicated set of rhythmic ratios. Like one of Xenakis' mathematical schemes—although of course less baffling than those—there's no way to work out the ratios just by listening, but the effect is somehow audible nonetheless. Maroney doesn't stick rigidly to his scheme any more than Xenakis used to, but uses it to generate material which is sometimes freed up from the constraints he's created. What does it sound like? Well, there's a proliferation of rather funky bass lines here in amongst the rattling rhythmic texture which predominates. The word "Cageian" was bound to come up, but there it is; like an updated "Totem Ancestor", this swaggers and dances around its own complexity, and is a lot of fun.

""Artemisia" is more of a technical showcase, in which the class of techniques which Maroney calls "bowing" comes to the fore. By "bowing", he really means rubbing the strings in order to produce a bow-like sound, and there are none of the distended bow-strings which one finds elsewhere in piano interior music. This approach is much more dynamic, in fact, because the timbral possibilities are far richer (once one realises one could "bow" the string with virtually anything, then virtually anything becomes possible) and there's none of the awkwardness associated with actually using a bow intended for a stringed instrument of rather more amenable dimensions.

"It's inevitable that this technique will result in a lot of clusters, but what's nice is how varied Maroney manages to make this music. Eschewing the frenetic jazziness of "Flux Time", "Artemisia" hangs in the air, slowly transforming itself from harmony to harmony while scratching, clicking and rattling effects go on under or above it. It has that dense but fragile sound of Ligeti's string writing. To some extent, it's a technical demonstration, with different implements being used in turn to create very different effects, but that shouldn't be taken to imply that it's unmusical. There's a believe-it-or-not sensation of wonder at the sheer range of really inventive ideas in these twenty-three minutes. It may be a bit episodic, but it's no less gripping for that.

"The final piece, "On the Contrary", again uses a specific concept and explores it very thoroughly. This time, it's the idea of placing a moveable bridge on the strings and then, well, moving it around, to create a contrary motion—on one side, the pitch goes down, while on the other it goes up. That sounds facile, but Maroney's love of microtonality isn't going to see him sweeping wildly up and down the strings for nigh-on half an hour. It begins, instead, with a rapid-fire, cymbalom-like passage using mallets [no; keys] while somehow (Maroney really does have at least four hands) gently detuning them to create hugely complex microtonal clusters. It's a big sound, which breaks down beautifully into a brief section of straighter playing before exploring that moveable bridge a little more.

"The tempo this time is firey, but the approach is similar to that in "Artemisia", a slowly unfolding spectrum of techniques in their corresponding contexts, often moving undetectably and inexplicably from one to another. There's a trompe l'oreille effect in much of the music on this disc, and especially this track; for all the detailed information on how he does it, there are many passages which leave the listener hopelessly unable to imagine what combination of movements could have produced the sound coming out of the speakers.

"So this is an exciting record, no question about it. It's exhilarating, even, and the music has enough energy and internal coherence to carry it forward over these quite long durations. Those with an interest in extended piano techniques are seriously urged to add it to their collections—it isn't quite like anything you'll have heard before, for all that the techniques will sound familiar—but this isn't just one for the specialists.


"Wow. I don't think I can rave about this album enough. When it clicks, it truly clicks, deep inside the mind where it grabs hold of a section of your brain and builds a home. This incredible trio is the brainchild of Mark Dresser, who plays an upright bass with a pickup near the headpiece, under the nut. Called the "giffus", this little dealy can pick up harmonics and tones in the opposite direction: from the pinched string upward. Using a volume petal, Dresser can mix the top sound with the bottom sound, sometimes fading out one and bringing up the other. Pretty innovative, eh? Who can match this technique? Well, Mathias Ziegler, for one, has brought his flutes: his electro-acoustic flutes that range from contrabass to piccolo. Have you ever seen a contrabass flute? It looks like a piece of modern art: a twisted, angular tube that rests on the floor and bends at the end so that one can actually play it. Who rounds out this trio? Well, Denman Maroney plays "hyperpiano", which is what he calls a prepared piano, playing the strings on the inside with knives, bowls, forks, etc. to get that "different" sound. This trio sure is different, but how does it actually sound?

"There are many moments of "scary" freedom, in which other-worldly sounds are brought forth from the depths of . . . who-knows-where, but then, like any great Avant Garde album, moments of clarity spring forth, in this case some of the most breathtaking jazzy-classical passages in frenetic unison! This album is not for everyone, because it does need to "click" in the mind, and not everyone has a mind that will "click" to this. When one does "hear" it, like I have done, one cannot stop playing it. I spun it three times in a row the day it clicked. I spun it twice yesterday, and I am listening to Dresser's giffus howl this very moment, as I write this. This has become one of the true gems in my collection and may have achieved the title of Desert Island Disc. That is how much I like this!"

Fred Barrett, http://www.beyondcoltrane.com

---

"As a composer Mark Dresser walks no lines; he enters and exits the musical body without regard for boundaries or conventions imposed from outside his musical view. As a soloist, improviser, and band leader, Dresser is well-known for turning the musical tract inside out in order to get what he needs from his instrument, his ensemble, or a particular piece of music. On Aquifer, his second album as a leader for the now-venerable Cryptogramophone label, Dresser uses the title as a veil-lifting exercise on what it is this ensemble does with music. They act as the ground from which all force is created. They are unchanging and look at everything with equanimity, yet, based on the dictates of a particular composition or interaction, cause chain reactions of force, silence, ebb, and flow with each movement or consideration. Here with Mathias Ziegler, with the entire family of flutes played electroacoustically and the hyper piano of Denman Maroney, the ensemble charts more unknown, perhaps unknowable territory while keeping their focus on the axis of purely musical expression.

"That musical expression finds its means of erudition in the array of sounds this trio is capable of dredging out of the creative heart. Where the jazz and blues of Horace Silver are tracked via Jaki Byard on "Digestivo," so are serial components à la Alban Berg. "Digestivo" and "Modern Pine," which closes the album, have been performed quite extensively by Dresser with Mark Helias, but the textured sounds of the flutes and the angular piano of Maroney create a depth and dimension that the originals didn't touch. Ideas here, in both structure and improvisation, don't drone or breathe; they all have edges and move through their chosen frameworks with deceptive ease. The abstracted soundscapes on "Sonomatopoeia" give way effortlessly toward poetically inspired compositional sketches that are precise and expansive, having integrated the sonic palette. Where improvisation is called for in order to reveal the invisible foundations of a particular musical notion, as on the title track, it sidles the premise of an integral, interchangeable sonic and sonant amalgam of cooperative sound exchanges that shore the idea while making its utterances so vast they are almost unspeakable. Mark Dresser hasn't missed in his quest to integrate all the values of sound and music creation into a refracted, prismatic whole, and the Aquifer trio is a band whose potentials have merely been tapped here.

Thom Jurek, Allmusic.com

---

"NORTH ADAMS- The 1929 silent film classic "Un Chien Andalou" by Luis Bunuel and Salvadore Dali has finally gotten the original score the cinematic landmark deserves. Bunuel and Dali's uniquely disturbing and provocative vision could not have bee better served than it has by composer Mark Dresser and his innovative trio.

"Like Bunuel and Dali did in their chosen form, Dresser and his trio take the raw tools of their chosen form, in this case the musical instruments and the basic rules of composition and improvisation, and explode and invert them to explore what's typically hidden or overlooked in performance and composition. The result is, like "Un Chien Andalou," a subterranean voyage, in this case a sonic one, although at times the music strikes with such visceral shock and force that to insist on thinking of it only as sound to the exclusion of other sensations is in itself a limiting point of view.

"As heard on Saturday night at the Massachusetts Museum of Contemporary Art's B-1- Theater -- a venue that is fast becoming a haven for the most experimental cutting-edge art ever seen or heard in the Berkshires and, indeed, far beyond -- Dresser's trio is about nothing if not pushing limits.

"In a two-act program with intermission, the group played seven original compositions and accompanied two films, "Un Chien Andalou" and a short video, "Subtonium," also with original music.

"As an instrumentalist, Dresser gives new meaning to the term "contrabass." While on the one hand it is the name of his instrument, more often called double bass or just plain bass, the use of the term also slyly evokes Dresser's approach to the instrument, which is contrary to any and all preconceived notions of how a bass can and should be played.

"And in flutist Mathias Ziegler and pianist Denman Maroney, Dresser has found the perfect foils, nay, mirror images to his style and approach. While at times Ziegler and Maroney made clear their conventional mastery of their instruments, they also spend much of the evening exploring the near-limitless possibilities of what their instruments could do, with only a bare minimum of electronic effects.

"For example, the concert began with the aptly-titled "FLBP," a 1998 composition by Dresser which began with Maroney scraping the strings of his "hyperpiano," while Ziegler blew air through one of his arsenal of electro-acoustically amplified flutes, which included traditional flute, piccolo, contrabass-flute and his own invention, the "Matusi flute," with a vibrating membrane of his own design.

"Maroney went on to play the inside of his piano with an aluminum mixing bowl, just one of many ordinary household utensils -- including knives, bells, mashers, bottles, bars and pieces of rubber -- that he utilized throughout the evening to elicit a broad palette of sounds.

"The sum effect, and this was just the first half-minute of "FLBP," was what one might imagine the "music of the spheres" to sound like -- the music of air or space itself, with high-pitched sounds evoking arcs of light from distant stars. Soon Ziegler brought the piece back to earth playing, of all things, what sounded like percussion. Indeed, anyone who thinks that percussion is limited to drums, or that percussion is not a form of melody, should hear the Dresser trio. At various times each instrumentalist assumed the role of what we conventionally understand to be percussion and then they manipulated that percussive element to suggest a melody.

"These sorts of revelations were sprinkled thoughout Dresser's two-hour program. His "Digestivo," an excerpt from a larger work called "Banquet," was a kind of inverted pop tune, with inklings of early jazz, blues, and Thelonius Monk occasionally surfacing through the gauzy scrim of dissonance. Maroney's two-handed melody gave each note an odd, crippled twin, as if they were meant to by played together but could never get in sequence. Dresser was an aggressive soloist, leaning into his instrument, spinning it and dancing with it, slapping it stroking it, chording it, pulling the strings and singing with it.

"Maroney variously made his piano sound like a banjo, a steel drum and yes, a piano, while Ziegler's flute evoked a violin, and an electric guitar; again, not through gimmicky MIDI programming, but through simply innovative approaches to eliciting sounds from the instrument and, with the aid of amplification, making use of the nearly infinite acoustic possibilities inherent in them.

"The second half of the show began with "Subtonium," which featured the trio accompanying a video by the Kunst Brothers, a husband-and- wife team known in real life as Alison Saar and Tom Leeser. The video was inspired by a piece of the same name previously written by Dresser. In a sense, this was a "music video," arranged to fit the music albeit music that must be played live as per Dresser's request.

"Dresser's "Subtonium" was in large part an exploration of the undiscovered acoustic potentialities of his contrabass, and the video was aptly comprised of subterranean dark-hued, dreamlike imagery, sort of David Lynch meets "The Blair Witch Project." Beginning with a shot of the deep blue sea, the screen faded to human faces, skeletons, a paper cut-out of a house, gambling dice, an X-ray of a hand, stars, starfish, a Madonna (the original, not the contemporary), a printed page, a clock face and a forest.

"Seventy years after its creation, "Un Chien Andalou" still has the power to shock and amuse the audience. Viewers still audibly gasp at the sight of an eye being sliced by a knife, and Maroney underlined that iconic image with some appropriately jagged, wild sounds from his hyperpiano. Dresser's score tended to underline the visual content, suggesting either character's inner-emotional states or commenting on action when something of dramatic impact took place.

"Ziegler played a thematic figure with a Balkan resonance through out the piece, ranging in mood from jaunty to comic to utterly terrifying."

Seth Rogovay, The Berkshire Eagle (N. Adams MA) (April 19, 2000)




---

"WOODSTOCK - About a half dozen unmeasured measures into conbrabasso Mark Dresser's first composition at the Kleinert-James Art Center Friday night, the mind movies started.

"With Dresser assisted by sonic masters Mathias Ziegler and Denman Maroney on flutes and tampered piano, weird images drawn from the abyss of inner space and the cosmic infinite drifted across consciousness, gathering and dissolving like eddies of smoke, with listener a transfixed, sensate screen.

"How come the plucks, taps, clicks, toots and bowed slides sent up by this gang of beatific musical terrorists mesmerize, while another trio might set off the same noises and merely seem pretentious, boring and annoying?

"It's where they're coming from - a place in the timeless that is unlimited to, though informed by, country of origin and music pedigree. Dresser has been eviscerating acoustic bass before international audiences with a collective of jazz and "new" music practitioners, including a nine-year performance and recording stint with the Anthony Braxton Quartet, since the early 1970s. Accomplices in that stretch past avant-garde boundaries also involved Marilyn Crispell and Gerry Hemingway.

"Definitely an axman pulling strings, this giant revealed a swinging, gentle side in the sweet song the trio played after Friday night movies, a piece dedicated to the memory of the Chicago Art Ensemble's trickster trumpeter Lester Bowie.

"It may be interesting to note in passing that the multiple percussive and musical sounds produced flutist Ziegler are informed by a double career in classical and jazz genres. Ziegler is principal flutist of the Zurich Chamber Orchestra and the Collegium Novum Zurich, and in evidence at the Kleinert concert was his innovative work in electro-acoustically amplified sound, expanding the reach of traditional instruments he plays, including the ultimate deep throat of flutes, the contra-bass. In spite of all this, or undeflected by it, whether Ziegler pipes or pedals, every sound produced rises through the deepest well of mortal commitment to immortal source. While most virtuosic flute players in jazz and classic are seduced to riding vain winds, Ziegler is purely humble.

"Maroney describes his assault on the piano by an implement he can lay hands on - including, well, hands - as "hyperpiano" play. He derives his effects in the course of execution (we use the term literally), but when he takes measures on the board - and you catch him in the act during that Bowie tribute - he has the boneless fluency classic pianists who chase the dreams of Chopin and Debussy pray for.

"Visual artists who see an affinity between Dresser's music and their work invited him to collaborations, and the Kleinert audience witnessed the Trio's live improvisational accompaniments to two films - [Subtonium] by "The Kunst Brothers," sculptor Tom Leeser and digital artist Alison Saar, and [Un Chien Andalou], a surreal horror film by Salvador Dali and by Luis Bunuel.

"Fun, guys, but the truth is, the video folks are just drafting off you. The visceral, multi-faceted imagery your music evokes flies quicker than the eye can see, the hand draw."

Kitty Montgomery, The Daily Freeman (WoodstockNY) (April 18, 2000)




---

"To an experienced reviewer, it doesn't happen too often that the music makes you speechless. It might be due to the genre of the silent movie that its music is hard to verbalize, maybe the film itself can possibly describe this wonderful music. Mark Dresser not only pays homage to a great German movie and its expressionist director, Robert Wiene, but also makes a statement about Neo-Nationalism and the current ethnic cleansing all over the world. So far, accompanying silent movies has been the domain of pianists. Therefore you may expect that Dresser approaches this classic with a completely different point of view. He departs from the old tradition of Leitmotiv and creates atmospheres, similar to those of Gary Lucas in Golem. He also drops the patina of the nostalgic peephole sound. Trumpeter Dave Douglas and keyboard genius Denman Maroney are carefully chosen musicians who are able to create and unfold a spectrum of sounds that range from new music to free jazz. At first listening, it seems to be primarily them creating the sound images for Caligari. Douglas' horn is full of pain; distant; scornful but nevertheless calling; leading you astray through seduction. The piano is so much estranged that it gives you the full array of sounds. Once again, Denman Maroney seems to be the only slide pianist worth mentioning. Nevertheless, the bass controls the direction, stays in the background, treacherous, waiting. At one time, everything together reminds you of the gruesome wonder world of Alfred Kubin; another time of a dull piece of brass. This music makes you somehow uneasy. You are trying to get away from it but are captured at the same time, making any escape from it impossible. This is the masterpiece of a masterful musician, who has been holding back with releases of his own."

Wolf Kampmann, JazzThetik


---

"Requested to compose a soundtrack for the provocative silent film classic The Cabinet of Dr. Caligari, bassist Mark Dresser has, along with his trio members, trumpeter Dave Douglas and prepared pianist Denman Maroney, responded with a memorable CD that can stand on its own. It came into being in a rather unusual way. Dresser watched the film and improvised music which he taped. He then transcribed, arranged and developed the result and played it back for Douglas and Maroney. The trio then revised and added to it.

"Dresser's very interested here in producing timbre variation, his ideas hearkening back to Arnold Schoenberg's Klangfarbenmelodie, or melody of tone colors. In fact, the bassist has spoken of his goal here as making timbre, rhythm, harmony and melody becoming interchangeable. This is accomplished by brilliant collective improvisation, with Douglas playing both open and employing various muted effects, Dresser doing a fine job plucking and bowing his instrument and Maroney producing subtle, percussive effects.

"The improvising is restrained but moving: at times sinister, haunting, foreboding, ethereal. Douglas, a great jazz trumpeter, here augments his vocabulary with ideas from the compositions of Stravinsky and Webern. Maroney, who concentrates on prepared piano playing rather than doing it occasionally, is far more sophisticated than most. He attaches, for example, moving as well as fixed parts to his instrument. Dresser has performed in all sorts of settings: classical, jazz, klezmer. He was brilliant on John Zorn's Kristallnacht and continues to record top notch playing here. Like a number of admirable new musicians, his achievements have gone virtually unrecognized. I hope this CD elicits at least some of the attention and praise it, and he, deserve."
Harvey Pekar, Downbeat

---

"The virtuoso bassist and ubiquitous New York sideperson [Mark Dresser] makes his overdue debut as leader with trio music written to accompany 1919's German expressionist classic [The Cabinet of Dr. Caligari]. Each player mirrors the film's mood from a different angle. Dave Douglas' tinny trumpet tone and precise articulation lend a period flavor; Dresser's in-your-face extended techniques catch the over-the-top visual style; Denman Maroney's spontaneously prepared piano—he'll scrape a metal bowl across the strings for slide guitar effects, for example—adds to the psychologically unsettling air. Like Robert Wiene's film, with its eerie painted sets, Dresser achieves striking results with economical means."

Kevin Whitehead, Pulse (Mar. '95)




---

"Featuring Leroy Jenkins on violin, Min Xiao-Fen on pipa, Denman Maroney on piano and Rich O'Donnell on percussion. Leroy Jenkins remains the most distinctive modern violinist we have and appears to work hard at each and every project he is involved with. His new quartet, Driftwood, is again a completely unique band of gifted improvisers. Denman Maroney plays what is known as 'hyperpiano' by playing often inside the piano with bowls and other objects. Min Xiao-Fen has become the most in-demand and adventurous pipa player, since moving here during the nineties. I can't say that I was familiar with the percussionist here, Mr. O'Donnell, but he fits perfectly in this marvelous quartet. Each of the four pieces is part of "The Art of Improvisation" suite. "To Live" or the first part has the pipa and violin swirling around one another as piano and percussion also swirl intricately below with delicate precision. The interplay between all four musicians has that edge-of-your-seat mesmerizing quality. On "To Sing", as Denman plucks, bends, mutes strings inside the piano, he also plays the keyboard, balancing the two approaches just right, creating strong suspense. Leroy then adds an eerie vibe by bending his strings, creating harmonics and letting his notes drift in the air like feathers falling through the air. Both Rich and Min take incredible unaccompanied solos here as well. The quartet erupts on "To Run", with all four players sailing and spiraling layers on lines together. Very intense. Finally, on the last piece, "To Believe", they slow down to a more cautious pace and explore more freely together with sublime results. Well worth the long wait since it was delayed a bit and advertised last month."

Bruce Gallanter, Downtown Music Gallery Newsletter, 27 Jan. 06




---

"[Leroy Jenkins'] quartet Driftwood, recorded live in 2004, was one more mixed ensemble: virtuoso Min Xiao-Fen on pipa, the raised-fret Chinese lute; Denman Maroney on hands-on/hands-in spontaneously treated piano; Rich O'Donnell on clackety percussion from hand drums to hi-hat. The emphasis is on timbre and texture, and you get multiple perspectives on what strings can do, from violin, pipa and rattling slide piano. Momentum is more a matter of pulse than localized rhythms (or melody). Driftwood's sound wasn't that universal folk music some players aim for, but a universal new music: compositional, improvisational, international. So Leroy Jenkins' career had a happy ending straight out of Emerson: he merged with the universe."

Kevin Whitehead, emusic

---

"New methods of structuring improvisations are devised daily; but rhythm remains one of the most reliable. It is open-ended, as it does not address pitch or timbre; at the same time, rhythm is a catalyst that assures at least an initial continuity. Violinist Leroy Jenkins uses this approach with brilliant results on the debut of Driftwood, a quartet with pipa player Min Xiao-Fen, pianist Denman Maroney, and percussionist Rich O¹Donnell. The parameters of each of the four movements are set with infinitive verb, a tempo description and a metronome setting ­ i.e.: To Sing ­ Andante Cantabile (quarter note = 80). Taking the prompts of each movement to heart ­ especially the intriguing To Believe ­ Pure Motion ­ (quarter note = 0) ­ Jenkins and his collaborators almost instantly coalesce as ensemble, while giving each musician enough space on an ongoing basis to truly add to the unfolding music. The ensemble's complementary textures ­ the sustain of Jenkins' bowing, the quick decay of the pipa, the shimmering metallic highlights of Maroney's preparations, and the small details of O'Donnell's percussion ­ also play a large role creating and sustaining the music's momentum. Yet, Driftwood's most admirable quality is their restraint. Each of its members are virtuosos (for those not familiar with O'Donnell, he is the former principal percussionist with the St. Louis Symphony Orchestra), but they never disrupt the collectively articulated equilibrium."

Bill Shoemaker, Point of Departure

---

"Leroy Jenkins' Driftwood rarely floats, but readily burns. In addition to the violinist leader, pianist Denman Maroney and percussionist Rich O'Donnell, Min Xiao-Fen joins on pipa, a four-stringed lute from 7th Century China. A classically trained musician, Xiao-Fen began improvising with the encouragement of John Zorn, Wadada Leo Smith and Derek Bailey. The quartet roils with sound and ideas, frequently creating tones and timbres that seem anything but acoustic.

"Jenkins and Xiao-Fen lead the momentum on "To Live," with O'Donnell busily beating and Maroney adding unusual acoustics from his prepared piano. Jenkins spins a ribbon of melody while Xiao-Fen deftly plucks plenty pizzicato.

"To Sing" offers each player an extended solo statement. Maroney opens with the piano prepared in such a way as to make the muted strings sound like they're sliding on their own. Jenkins enters keening high delicate spiraling tones. O'Donnell bubbles up out of deep sound, before settling on drums. Xiao-Fen begins subtly but digs in sounding like her instrument is looped. The others join for an ensemble finish.

"After a fast start, "To Run" features a furious group improvisation that keeps all parties highly engaged.

"Jenkins slyly introduces "To Believe," a quieter ensemble piece that swells and retreats around Jenkins' probing bow.

"Living up to its title, The Art of Improvisation features four bristling performances crafted in the moment by the highly attentive ensemble, merging and emerging through their shared creations."

Rex Butters, allaboutjazz

---




Having long been a fan of Denman Maroney's unique sound world—his "hyperpiano" is the most radically prepared innenklavier imaginable—I confess that it's really only with this recording that I realized how rhythmically acute a musician he is. His bowls, and buzzing devices, and blocks have created a richly textured idiomatic extension of the piano, but these nuanced, percolating compositions are bouncing inventions that recall some fusion of Rothenberg's Double Band, John Hollenbeck's Claudia Quintet, and Mark Dresser's Force Green band from the 1990s (of which Maroney was a key member). This high praise is emphatically deserved. Beyond this general appraisal (and really, just go get this one), I have to give it up for the engine room specifically. Radding and the superb Sarin are so good, with power and grace combining almost imperceptibly, that you could risk overlooking everything else as you simply concentrate on their playing. But then there's the exceptional contrast between the clarion lines Ballou reels out, and Rothenberg's intense playing, with horns as rhythmic generators fueled by circular breathing, overblowing, and more. And the tunes are pretty fabulous too, with the post Bop line on "II" sounding almost like a late 1960s Ornette tune. The loping pulse of "III" is a perfect context ready to be agitated by the heady sound of scraped metal, a continual staggering which eventuates in a stunningly inventive "piano trio" improvisation. Absolutely killer alien tones! There are soft percussive thwacks and layered tempi from the horns on "IV" and a post-Dave Burrell mutated stride thing that opens up "V." The disc eventually loops back to the feel of beautifully fractured post Bop on "VII," with a brilliant piano trio section again. A fantastic disc, and a strong candidate to show up on my year-end list.

Jason Bivins,

©Cadence Magazine 2009

---




"Pianist (or "hyperpianist"? Hold on, please) Denman Maroney is clearly trustful in the abilities of an average mind. Trying to explain the polyrhythmic concepts that underscore the large part of this music, he says that "there are at least two and more often three tempos going; the listener is free to choose which one(s) to relate to". Perhaps this musician is not aware of the fact that the majority of a typical audience is not even able to stay anchored to a rudimentary 4/4 with a couple of shifted accents, let alone a superimposition of composed metres. Many pathetic characters come out with various kinds of bullshit about complex mathematic "mysteries" underlying the perfection of the universe, yet they could not name an interval or an elementary beat if threatened at gunpoint. Such sorts of involuntary victims of artistic diversity are not likely to be grateful for the labyrinthine qualities of this excellent album. Hell, this group doesn't swing, if not for an allowed minimum.

"Right, the hyperpiano. Besides numerous interlocking figurations executed with concentrated investigational attitude, Maroney – who appears positively gifted with a scintillating musicality coming from the insides of his brain - frequently plays the "regular" keyboard with a hand while enjoying the pleasures of extended techniques with another, the whole enhanced by the exploitation of several objects on the strings which generate "complementary overtones that move in contrary motion, one down toward the fundamental and the other up toward infinity". Already fantasizing in regard to enhancement of awareness and realization? Wrong: the record's title is the contraption of "undertone identity", a concept introduced by Harry Partch which is too complicated to tackle in a sheer review. You can still learn the definition and use it in your intellectual conversations: nobody - except a few brighter individuals – go actually checking for the truthful core of these things, otherwise a lot of sapient icons would be swallowed by the very blob of their appalling ignorance.

"Let's not digress, though: the quintet performs fabulously throughout Udentity. Ned Rothenberg (alto sax, clarinets) employs a toothsome transitoriness in the methods applied, alternating altruistic repetition bathed in cutting dissonance and interchangeable anti-patterns which dignify the entire timbral tissue. He's perfectly corresponding to the trumpet of Dave Ballou, who on a different side of the blowing spectrum avoids any kind of hypertrophic irresponsibleness, privileging lines that – although extremely respectful of the composer's original plan – shine for intelligent restraint. If Michael Sarin's drumming is entirely perfect for the overall design of these creations, his sober delivery a true injunction against the smell of stale freedom characterizing the bulk of jazz drummers, bassist Reuben Radding is to be admired both as a solid donor of corpulent foundations for the general structure and an extemporaneous originator of bedazzling melodic sketches in places where an arcoed elegy is probably going to lead a sensitive receiver to deeper perceptions than an innocuous "pulse".

"Just to give a vague idea of how this stuff sounds, let me tell you that those whose ear-training includes Stravinsky and Zappa should greet this CD pretty warmly. Maroney has managed to tickle our interest with complications that sound good, lively, natural, without a hint of agony. Discomposure and angst are to be found somewhere else; here, we only appreciate an outstanding collective control over a series of well-developed strategies."

Massimo Ricci - Touching Extremes